Today's BBLs = Your butt, but better.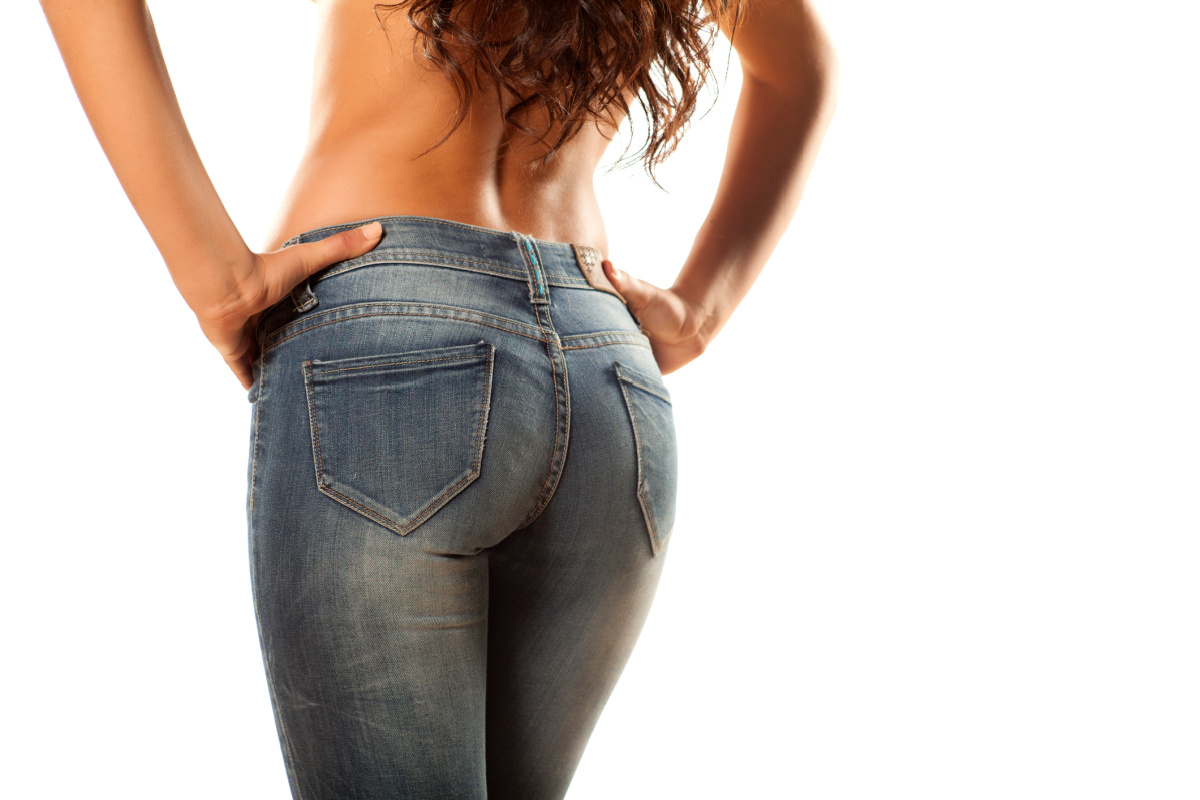 A California plastic surgeon explains the keys to subtle, natural-looking curves
If you were born without much shape in your backside, or have lost shapeliness with age, the innovative Brazilian Butt Lift (BBL), or fat transfer to the buttocks, is ideal for creating beautiful, hourglass-shaped curves. At Granite Bay Cosmetic Surgery, we pride ourselves in creating completely natural-looking results with this procedure! In fact, most of our BBL patients specifically ask for a subtle boost in fullness.
Are you looking to learn how to get a "your butt, but better" look from a BBL? Here's what goes into a natural-looking outcome with plastic surgeon Dr. Marc Orlando, our Granite Bay BBL specialist.
What happens during a BBL consultation?
When you arrive for your consultation, we'll make sure we have your medical history and are aware of any medications you're taking. Then you'll sit down with Dr. Orlando to discuss your goals and learn about your options for this highly personalized procedure. He will conduct a physical examination, and explain what kind of results you can expect based on your anatomy.
A BBL involves two body contouring steps: targeted liposuction of the waist, love handles, and/or thighs, and re-injection of the fat into strategic sections of the buttocks. Liposuction is how your surgeon harvests fat, and it also helps your surgeon enhance your results by making adjacent areas appear smaller in contrast with your buttocks.
In your discussion with Dr. Orlando, you will talk through the area(s) where you'd like to have liposuction, as well as the shape and volume improvements you'd like to see in your buttocks. Dr. Orlando will carefully explain what he can and can't achieve based on your anatomy; his goal is for you to leave your consultation with crystal-clear expectations for your BBL results.
How do I ask my surgeon for the BBL I want?
First and foremost, it's a good idea to bring "wish pics" to your consultation. It's helpful to have before and after photos or screenshots of other patients who have a similar shape to you in the "before" photos, as well as any photos you come across that reflect the aesthetic you want.
There are a number of terms you can use to describe the look you desire:
Waist-to-hip ratio can be used to describe how much of a contrast you desire between the width of your buttocks and hips, and your waist contour.
Projection refers to how far the curvature of your buttocks projects out from your body.
Volume is self-explanatory—but talk with your surgeon about where you'd like to see more volume, or fullness, i.e. evenly distributed throughout the back of your buttocks, or focused in one area.
Can I get a subtle, natural-looking BBL?
Yes, a subtle, natural-looking BBL is very popular and more common than you may think. Dr. Orlando performs a modest Brazilian butt lift (or what is sometimes called a "mini BBL") for most of our Granite Bay patients, simply because that's what most are looking for—they just want to look proportional and natural. It is common for our patients who are starting off with a square or inverted shape to the buttocks to ask for a BBL that simply fills out their shape in proportion with their hips, breasts, and shoulders.
Dr. Orlando performs a modest Brazilian butt lift (or what is sometimes called a "mini BBL") for most of our Granite Bay patients.
Who is a good candidate for a Brazilian butt lift?
To be a good candidate for a BBL, you should be in good health for cosmetic surgery, without underlying conditions that can interfere with a healthy healing process. You will also need to be a good candidate based on your anatomy and your goals:
Have enough excess fat in the waist, hips, or thighs for liposuction and fat transfer
Have realistic expectations for your results
Desire an increase in buttock projection and volume
Have good skin elasticity, with no excess skin (a lower body lift may be required if excess skin is present)
Have a stable weight you plan to maintain
If you are on the fence about whether or not this procedure may be right for you, it's a good idea to schedule a consultation with a plastic surgeon who can explain your options. Dr. Orlando is happy to take time to answer your questions and help you understand what a BBL procedure entails as well as any alternative or complementary procedures—and ultimately design a customized treatment plan that will meet your body contouring goals.
How much should you weigh for a BBL?
There is no specific weight or BMI that qualifies you for a BBL. Generally speaking, patients who are happy with this procedure are at a stable weight they plan to maintain, and are happy with their overall body size, but desire a more pronounced hourglass shape in their lower body.
What is the best age for a BBL? Can you get a BBL after 40?
Yes, you can get a BBL after age 40. What's more important than numerical age is the thickness of your skin and how much fat you have. If you have good skin elasticity, no visibly thinning or sagging skin, and enough fat to harvest before transferring to the buttocks, then you may be a good candidate for this procedure.
Choose a Granite Bay plastic surgeon who prizes both safety and artistry
A Brazilian butt lift is a highly personalized procedure that requires aesthetic mastery and thorough knowledge of proven-safe techniques. Dr. Marc Orlando is a skilled, experienced aesthetic plastic surgeon who has performed many BBLs with beautiful results. He listens closely to your goals and talks with you extensively in your consultation both about your ideal curves and the ins and outs of surgery. To schedule a Brazilian butt lift consultation with Dr. Orlando, call (916) 242-2662 or reach out to us online today.