Radiesse® Injections in Granite Bay
A double-duty filler that rejuvenates instantly + helps your skin replenish collagen for the long haul
Many dermal fillers do just that: they fill in places where your skin has lost natural volume. Radiesse adds a step: this filler both restores volume and specifically promotes new collagen production.

What you get are instant results, which are gradually replaced by your own naturally firmer, smoother skin. Radiesse can be a great option to:
Smooth nasolabial folds
Treat downturned corners of the mouth
Rejuvenate the hands
How Radiesse works
Radiesse is made with Calcium Hydroxylapatite (CaHA) particles suspended in a gel. The gel immediately restores volume to smooth facial folds, while the CaHA particles prompt collagen production within the skin. Over several months, your body absorbs the gel and metabolizes the CaHA particles, but the wrinkle-smoothing effects last because you have all this great new collagen.
This exchange process helps Radiesse last up to 1 year, sometimes longer, but eventually the aging process will win out, and you'll need another injection to maintain your results.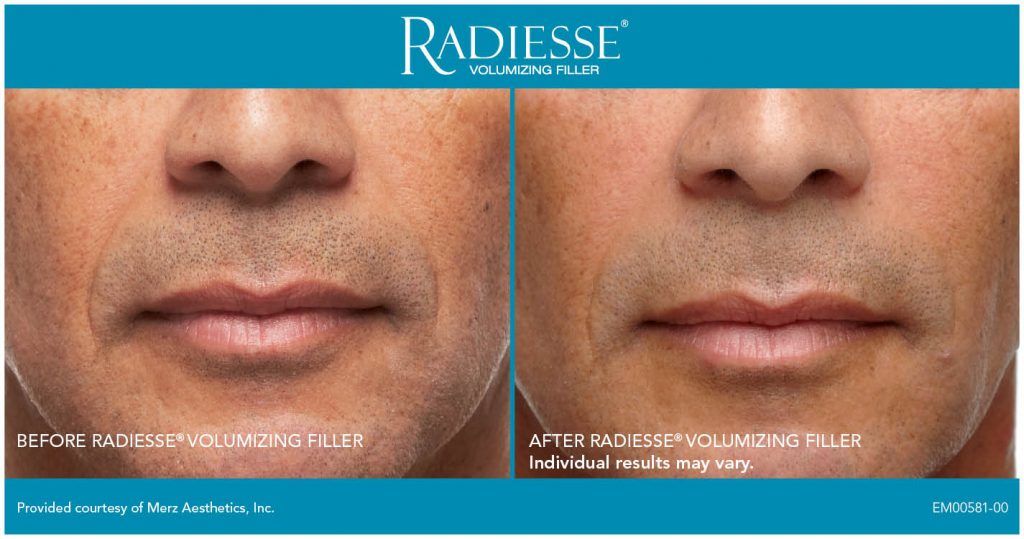 Want to learn more about Radiesse and our other dermal filler options at Granite Bay Cosmetic Surgery? Give us a shout and set up a consultation. Call 916.242.2662 or use the quick and easy form below to contact us.