Wrinkle Fillers in Granite Bay
Fabulous fillers loved the world over for quick, downtime-free treatment & naturally smooth results
While we haven't yet figured out how to stop the aging process, we can outsmart many of its visible effects. Some of the smartest tools we have are injectable fillers, which can smooth out wrinkles and plump facial features for up to 1 year or longer.
How dermal fillers can help
Wrinkles around the lips, nose, mouth and cheeks are largely caused by facial volume loss. Fillers are injected underneath the skin to replace volume and fill out creases. They feel natural under the skin, and rejuvenating effects can last from about 6 months to 2+ years, depending on the product and the patient. With oodles of filler options available, we can help treat oodles of issues, including:
Smooth nasolabial folds (creases around the nose and mouth)
Minimize smile lines, marionette lines, or parentheses
Plump the lips and smooth vertical lip lines
Volumize and elevate hollowed cheeks
Smooth tear troughs and lines under the eyes
Rejuvenate aging hands
Your Granite Bay dermal filler treatments
The Scoop
the
scoop
»
All the key facts you need
Our experienced Registered Nurse Injector performs filler injections during a quick office visit. Under Dr. Clark's supervision, she will help you decide which filler (or fillers) are best for you.
After confirming your treatment plan, she'll give you a topical numbing agent (i.e., an ice pack) to numb the injection site. Using a thin needle, she'll inject just the right amount of filler underneath your skin to smooth out wrinkles or enhance facial volume, ensuring your face looks totally natural.
After treatment, you may feel slight tenderness, redness, bruising, or lumpiness. These are temporary effects that resolve within a week or two. Downtime isn't necessary; just go about your day as usual.
Our injectables rule of thumb: to look great for a special occasion, book treatment at least 2 weeks prior to your event (3 months prior with Sculptra).

Which dermal filler do I need?
Fillers come in many different brands and formulas, each an all-star for a different purpose. The only real way to find out the best filler for you is to consult with an experienced provider (such as our licensed Registered Nurse Injector), but in the meantime we've broken down the basics of our product options for you:
Juvéderm® fillers

Juvéderm products are made with hyaluronic acid, a naturally-occurring substance already in your skin. Juvéderm fillers are smooth gels, although consistency varies depending on the specific product.
Juvéderm XC is the "classic" Juvéderm used to smooth lines around the nose and mouth, such as laugh lines, marionette lines, or "parentheses." Juvéderm Ultra XC is excellent for plumping the lips and smoothing vertical lip lines.
VOLUMA XC is a thicker consistency gel that's made for lifting and volumizing cheeks.
VOLBELLA XC is FDA approved for lip enhancement. Its VYCROSS® formula smoothes vertical lip lines and provides a subtle lift to lips.
VOLLURE XC is the newest Juvéderm filler, also utilizing VYCROSS® technology to achieve a more durable gel that can smooth moderate to severe nasolabial folds for up to 18 months.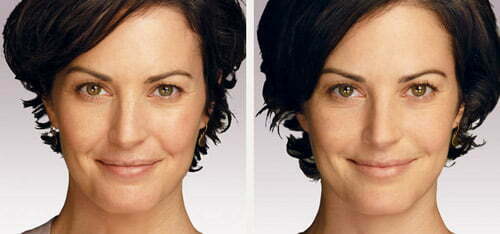 Restylane® fillers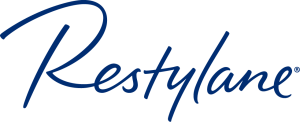 Restylane products are another hyaluronic acid filler option, and are very similar to Juvéderm in form and function.
Restylane Silk contains the smallest particle size, and is FDA approved for enhancing lip volume and treating vertical lip lines
Restylane is the original filler, which has a moderate particle size that is excellent for treating moderate to severe wrinkles and folds, such as smile lines, parentheses, and other lines around the nose, mouth, cheeks and chin
Restylane Lyft is the most viscous product in the Restylane line, and is used for enhancing volume and providing a slight lift to the cheeks, and smoothing severe facial folds.
Restylane Kysse is the newest option in the Restylane line, and it offers long-lasting, natural-looking lip enhancement. Kysse can be used to add volume to the lips, improve lip contour, and reduce lines around the mouth.

Radiesse®

Instead of hyaluronic acid, Radiesse contains Calcium Hydroxylapatite (CaHA) particles suspended in a gel. CaHA is an FDA approved molecule that prompts collagen production within the skin. Over time, your body absorbs the filler, but the wrinkle-smoothing effects last because you have all this great new collagen. We'll often use Radiesse to:
Smooth nasolabial folds
Treat downturned corners of the mouth
Rejuvenate the hands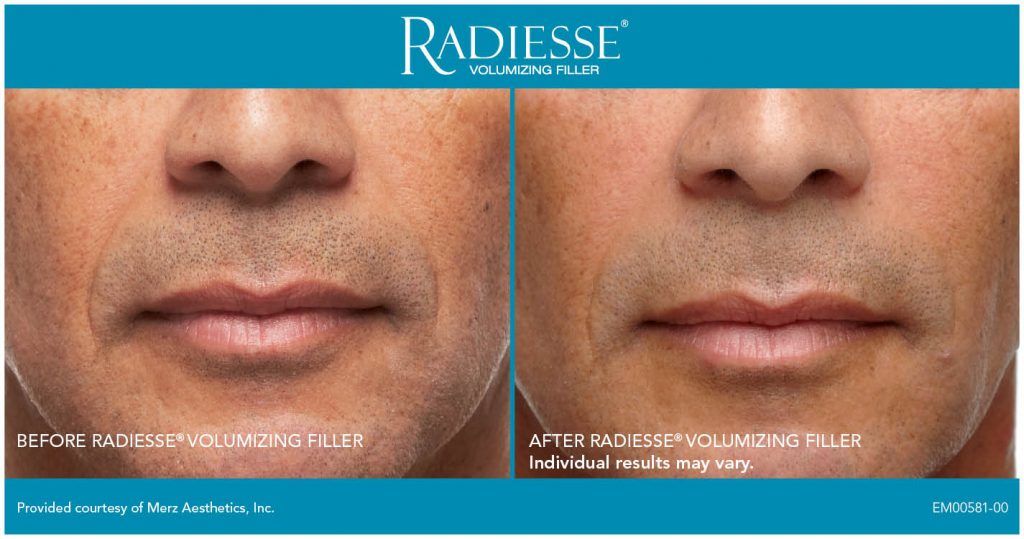 Sculptra® Aesthetic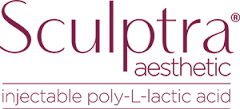 Sculptra is a "poly-L-lactic acid (PLLA) collagen stimulator" rather than a gel filler. It works by prompting deeper layers of skin to rebuild collagen. After a 3 months series of injections, you'll notice that lines are greatly diminished. While many patients want immediate results, these gradual improvements are ideal for others. Here's why:
Without sudden changes, you can go totally under the radar with your injections.
Collagen production continues for months after treatment, and results can last 2 years or longer.
You'll need fewer follow-up treatments to maintain results over the long run.

Ready to jump into the beautiful world of dermal fillers? We'd love to help. Call today to schedule your appointment.
Save
Save