Dysport
Hurry up and say goodbye to frown lines with this popular, FDA approved BOTOX alternative.

Are you over those frown lines already? Consider Dysport®, an FDA approved alternative to BOTOX that's known for rapid results when it comes to smoothing lines around the eyes and forehead.
What is Dysport?
Dysport is a type of medication called botulinum type A neurotoxin. Like BOTOX, it works by blocking nerve impulses in specific facial muscles to help you stop squinting, scrunching, or frowning out of habit. Relaxing these muscles helps soften frown lines, crow's feet and other "expression lines" that tend to make us look tired, angry, and older than we are.
Injections are done during a quick, 15 to 30 minute office visit, with no downtime. Improvements are noticeable within days, and the wrinkle-reducing effects last up to 4 months.
Which wrinkles can Dysport injections treat?
Dysport is designed to smooth dynamic wrinkles, which are caused by habitual facial expressions. This includes:
Glabellar lines (a.k.a. "frown lines" or "elevens")
Peri-orbital lines (crow's feet)
Forehead creases
For facial folds caused by loss of skin elasticity, neither Dysport nor BOTOX will do much good; dermal fillers such as Juvéderm, Restylane, and Radiesse are a better option for these "static" wrinkles.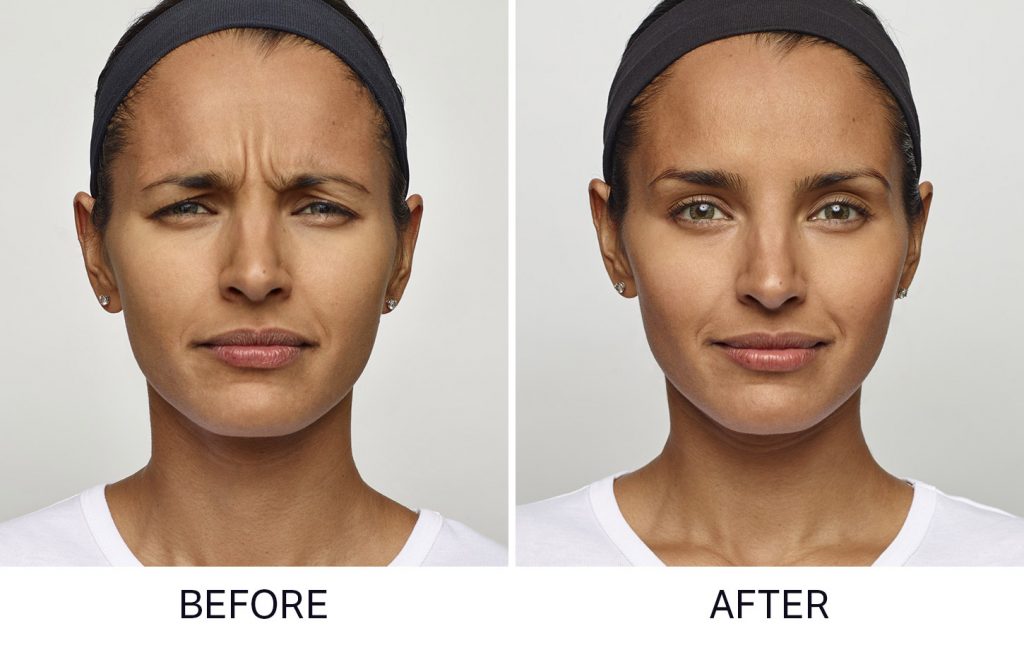 Want to learn more about Dysport injections in Granite Bay? Contact us using the quick and easy form below.