Can Working Out with Your Girlfriends Reduce Stress? Study Says Yes!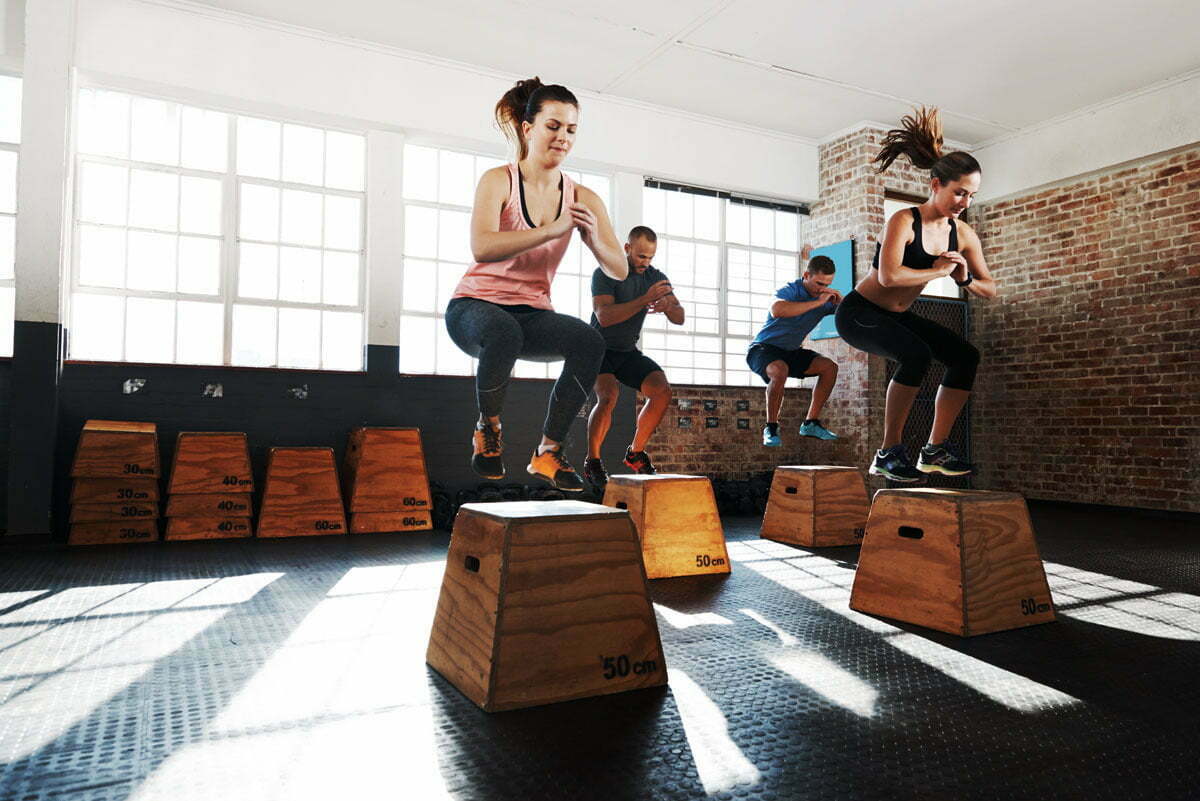 Feeling extra-stressed lately? Consider swapping your solo run for a group sweat sesh. It's no secret that having a bestie by your side as you're cranking out miles on the road or reps in the gym can make things more fun, but now we've got real evidence that exercising with others (even people you don't know) actually does a better job of reducing stress than working out alone.
This article from Well+Good recently popped up in my newsfeed; I thought it might pique the interest of those of you wondering how to reduce stress (and avoid stress eating!) as the holiday season ramps up. It reports on a new study that measured the physical, mental, and emotional benefits that 69 medical students (you'd be hard-pressed to find a more stressed-out cohort) experienced with group fitness vs. solo exercise vs. no exercise at all.
The benefits of exercise go beyond a fitter body, especially when you're with other people
While all participants in the exercise study groups reported a decrease in perceived stress levels and an increase in their physical and emotional quality of life after 12 weeks, the group fitness participants experienced a significantly higher reduction in stress levels (26%) compared to solo exercises. (Not surprisingly, the control group, who did not work out at all, reported feeling more stressed by the end of the study).
Keep in mind that this finding doesn't meant that workouts for one don't have any stress reducing benefit—so if you cherish your solo weekend trail run or bike ride, don't give it up, especially if it's the only "me" time you get. But if you're currently doing zero group workouts and feeling a bit frazzled, try converting one of your workouts to something that includes other people. Heading to a fitness or yoga class one day a week is a great way to see if you too get stress-reduction benefits from a group workout (especially if trying to coordinate your workout schedule with that of your busy friends sounds like it would only add stress to your life!).
Granite Bay workout classes on my short list
I'd be remiss in highlighting the benefits of group exercise without also pointing you in the direction of some of Granite Bay's most awesome group fitness opportunities. Here are a few to check out:
Team Wink Fitness Studio with Jessica Winkelhausen
You might recognize Wink's name from her guest appearance on our blog, or just because she's famous around Sacramento for helping women transform their body, mind and spirit—including me! In addition to 1:1 personal training, Wink offers many opportunities throughout the week for small group personal training. Trust me—she's worth every penny when it comes to getting fit and feeling great.
Orangetheory Fitness in Roseville
Talk about getting caloric burn for your buck! In just one fast-paced, high-intensity hour at Orangetheory Fitness, you can burn as much as 1,000 of them. It'll hurt, but you don't have to go it alone! A lot of our GBC staff members are Orangetheorists, and they'll tell you the support of the instructors and the camaraderie of the class make the hour fly by—and it's quite the bonding experience.
Radiant Yoga
For the ultimate in stress reduction, it's tough to argue with yoga. Radiant Yoga is a well-loved studio in El Dorado Hills, offering a plethora of hot yoga classes throughout the day. And Radiant is special: they use FAR Infrared Heat, which they say provides superior relief from aches, pains and stress compared to forced air. All their instructors are highly qualified and offer a great experience—but if I had to pick one class, it would be Basic Vinyasa Flow with my friend Emily Robinson. Read about her training and get her class schedule here.
What are your favorite group workouts in the Sacramento area? Let us know in the comments below!