Sacramento's Best Photo Spots for Your Instagram Feed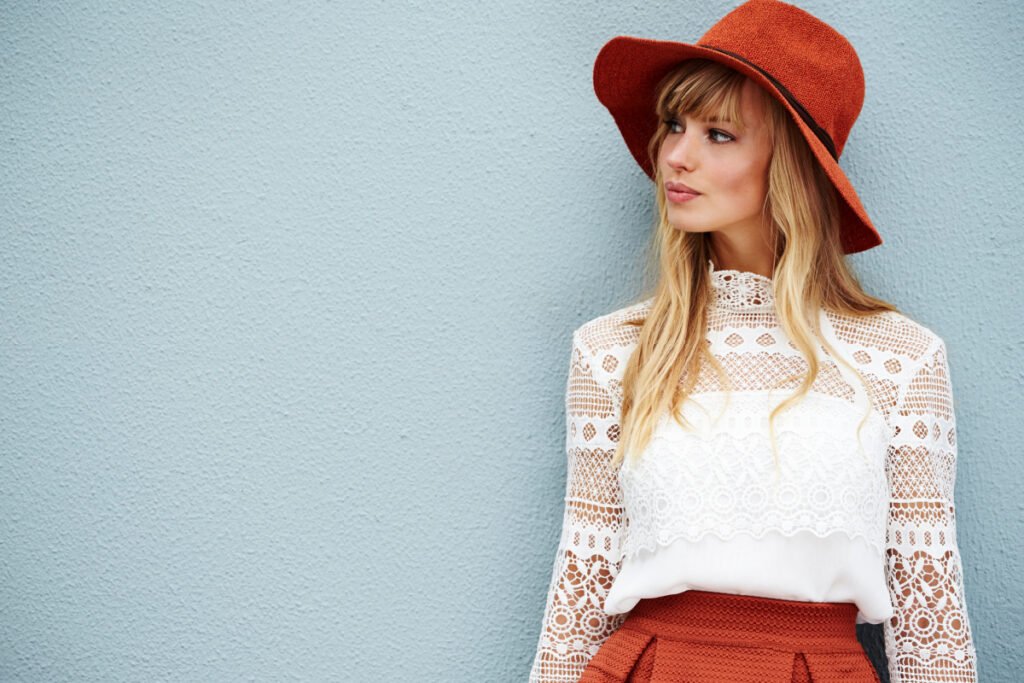 Northern California has it all—from farm-to-table wine country cuisine and outdoor recreation, to fascinating historic sites and vibrant arts communities—there is interest and beauty all around, allowing for endless colorful photo backdrops for our local influencers and visitors alike.
In this era of social media it is essential to know where you can capture great content for your next Instagram post, reel or story. We are highlighting some of the most memorable and eye-catching photo backdrops across the greater Sacramento area. These special places are all sure to provide special memories as well as get your followers, friends and fans double-tapping for more.
Get ready to embark on your very own city-wide photo tour to get the perfect shot!
For Adventure Seekers
The Yankee Jims / Colfax-Foresthill Bridge is the tallest suspension bridge in the state, 4th largest in the country, and dates all the way back to the 1930's. It spans the North Fork of the American River in Placer County near Auburn in the Sierra Nevada foothills. Just getting to the bridge is an adventure—it involves traveling a 3 mile, one-lane and winding gravel road. Arrive early (it gets busy!), snap your shots, and then head down the hill to the popular swimming hole below it for a picnic and sunbathing. While historic, this bridge is also in need of regular repairs and maintenance in order to remain safe and passable, so make sure to check online before you go!
Map it: Yankee Jims Rd, Colfax, CA 95713
For Trendsetters & Starlets
Subtile is a public art installation that appears to be a cross between a disco ball and cartoon clouds. In reality it's a combination of nearly 4,000 2-inch laser-cut steel mirrored tiles designed and carefully crafted by international artist Federico Díaz. When the wind hits the discs, they move and sway to mimic the leaves of a tree, or the reflectiveness of water. The 40-foot masterpiece is located in the Bridge District, which continues to develop as an area of upbeat art and culture. Whether you're sporting the hottest athleisure wear, or your chicest cocktail attire, your photos here are sure to wow.
Map it: River Walk Trail, West Sacramento, CA 95691
For Bookworms
Time Tested Books is a Midtown haven for literary enthusiasts and bibliophiles. This locally-owned, independent bookstore dates back to 1981 and is packed floor to ceiling with hundreds of secondhand volumes that provide a beautiful backdrop with a nostalgic flair. Cozy up in an armchair with a classic novel, or stage a shot where you're perusing their collection of vintage vinyl records. The store hosts live music, educational lectures and book signings, so make sure to follow them on social media for all the latest news and events!
Map it: 1114 21st Street, Sacramento, CA 95811
These special places are all sure to provide special memories as well as get your followers, friends and fans double-tapping for more.
For the Dreamers
'The Wishing Wall' mural on Historic Alley is meant to inspire you to take a leap of faith, or simply to make a wish. Local artist Maren Conrad painted this 30-foot-tall dandelion that offers a whimsical backdrop for solo or group photos. Want more? Maren has several other murals in the area that are equally stunning and interactive:
For the Socialite
Drake's The Barn is a phenomenal 2-acre mixed-use social gathering space featuring a beautiful (and award-winning) wooden pavilion designed by famed Dutch architect Jerry van Eyck. The area has everything you need for a fun Friday night photoshoot: a pizza restaurant, a cocktail bar, a brewery with over 50 taps, a 400-seat biergarten, and an expansive natural lawn with fire pits and lawn games. There is also room for live music and food trucks. The best part? If you tag Drakes' location, you're sure to get a re-share because their feed is known for fun user-generated content.
Map it: 985 Riverfront St, West Sacramento, CA 95691
For the Connoisseur
The Crocker Art Museum is the oldest art museum west of the Mississippi River, dating all the way back to 1885! It holds one of the premier collections of California art, as well as other American, European, and international works. The Crocker provides a diverse array of backdrops for an edgy Instagram shot, from the modern, minimalist feel to the elegant and classic. Note: while the museum generally welcomes flash-less photography, a few of their seasonal exhibits prohibit photography, so make sure to pay attention to the signage. After snapping your photos, you can stroll through the gallery's world-class collections, listen to a concert, attend a lecture, take a studio art class, or have a bite to eat at their cafe. There's something for everyone!
Map it: 216 O St, Sacramento, CA 95814
For the Green Thumb
High-Hand Nursery is a one-stop shop for enthusiastic plant-parents, and all their friends!  Here you'll find a marvelous selection of unique trees and shrubs, flowers, as well as specialty succulents, topiary, and other rare specimens in a serene garden setting. Wander around the greenhouse—the lighting is always perfect! There is even a koi pond and seating where you can relax and admire the peaceful surroundings. Hungry? Check out their cafe, which offers farm-fresh local ingredients and handmade quality in a bright and casual atmosphere. Thirsty? Check out their craft brewery for a beverage to sip on as you stroll. Don't forget to visit their historic fruit shed, which houses a local art gallery, a gift shop, and a gourmet market where you can sample their custom blends of infused olive oils and balsamic vinegars. It's a feast for the eyes, as well as the taste buds!
Map it: 3750 Taylor Rd, Loomis, CA 95650
Ready for your close-up?
Get fully photo-ready with our expert team at Granite Bay Cosmetic Surgery. Our premiere surgical practice and medical spa offers all the aesthetic procedures, treatments, and expert advice needed to help you look and feel your best. At our luxurious, full-service facility, we are fully committed to the safety, satisfaction, and success of all of our patients. Contact us today for your complimentary consultation!