7 Women-Owned Businesses to Support Near Granite Bay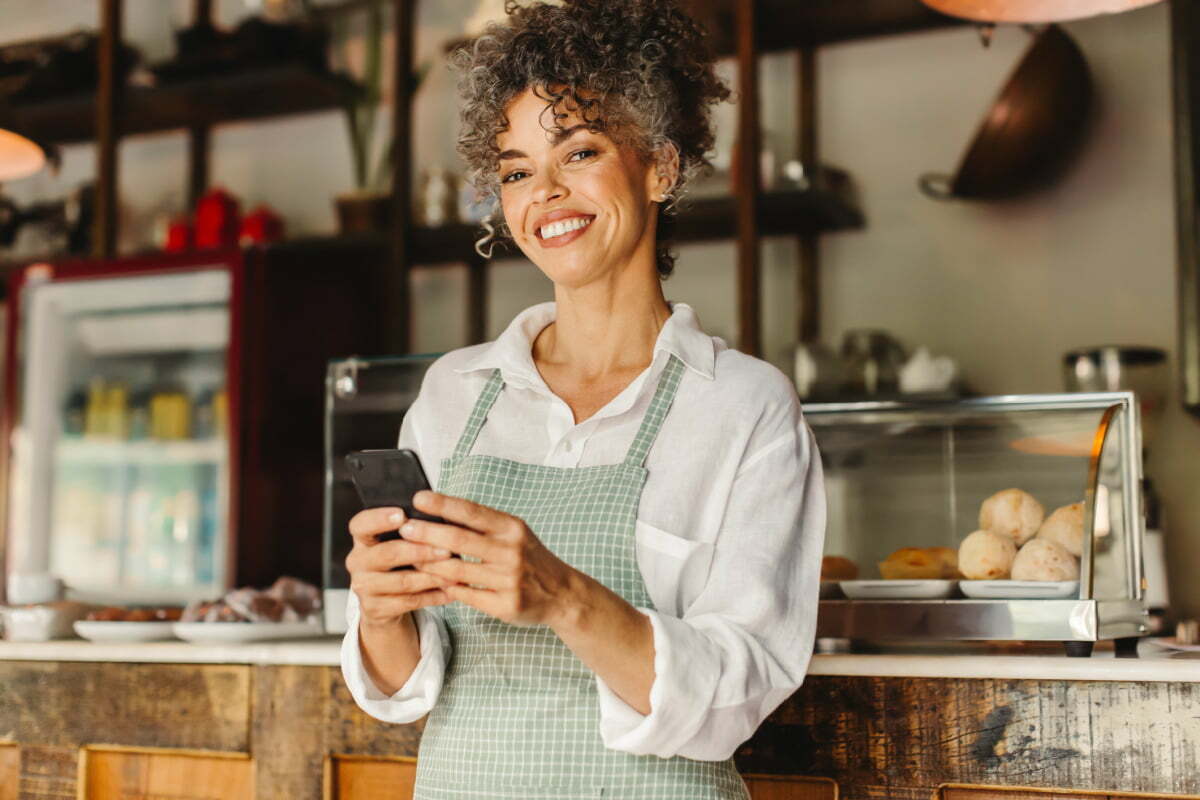 Women have come a long way in the workforce, and aren't slowing down! The number of female-owned small businesses in the Sacramento area continues to grow each year. Here are some of our favorite local companies led by smart, savvy and successful ladies.
Jillian Todd Portraits for Women
Jillian Todd is Sacramento's go-to boudoir photographer on a mission to help women look and feel like the Goddesses they are. She specializes in capturing women's bodies with the best poses, lighting, makeup and styling to bring out their inner confidence and highlight their beautiful curves. Jillian, a mom of two, believes that the boudoir photography experience can be a truly life-changing step in a woman's life and loves the idea of using art to inspire a movement of female empowerment and self-love.
Chef Stephanie
Chef Stephanie is an experienced culinary artist offering personal chef services, private catering for parties and events, and custom weekly meal plans using high-quality local and seasonal farm-fresh ingredients. Her speciality is "Contemporary California Cuisine". Looking for an amazing and memorable gift? Gift certificates are available for all of Chef Stephanie's services!
Sunrise Natural Foods
Judy Gillespie opened Sunrise Natural Foods in 1990 to support those seeking to better their health through the highest quality food and products. In addition to their highly trained staff, the store boasts one of the area's largest selections of organic produce, bulk food, specialty items, and wellness supplements. With locations in both Roseville and Auburn, Judy and her team strive to create a grocery shopping experience that can be a catalyst for positive social and environmental change in the community, and beyond.
Posh Puppy Boutique
Jennifer Kirk is the owner of Posh Puppy Boutique in Rocklin. Established in 2007, today it is one of the nation's most prominent e-commerce purveyors of luxury dog products. This rise to success began when Posh Puppy was chosen as the canine stylist for the Beverly Hills Chihuahua movies series, and when Posh Puppy teamed up with the famous Vanderpump Dog Foundation. Jennifer expanded her business in 2015, going on to open three Posh Paws Grooming Salons, where she offers clients a luxury cage-free pet grooming experience. She is a firm believer that your pets are an extension of you, and a member of your family, therefore it is their mission to make your dog as stylish and elegant as you are.
The Venue Vixens
The Venue Vixens is made up of three experienced wedding professionals and event planners who have banded together to become a much-needed resource for area brides looking for the perfect location for their wedding or special event. The team—consisting of Lora Ward, Kendra Pfeiffer-Wershing and Laurie Schmalzel—offers a triad of wisdom and expertise with their shared knowledge and deep familiarity with countless Northern California event venues. They are passionate about saving brides time, money and stress by uniting them with the best venues, to fit any budget, size, or style specifications.
Harmony in the Garden
Rebecca Sweet is a Bay Area native who has created a garden design empire with her company Harmony in the Garden, located in Northern California. Rebecca is passionate about teaching home gardeners how to design like professionals. Her gardens have been featured in national lifestyle publications and television shows. She is also the author of two national best-sellers, a columnist for several magazines, and a regular public speaker and educator at the nation's top gardening expos and garden club meetings. Whether you are ready to have a gorgeous perennial garden that invites pollinators or envision an elegant lawn-free paradise in which to entertain guests, Harmony in the Garden can design a brilliant plan for you.
Granite Bay Cosmetic Surgery
Christa Clark, MD, FACS is a graduate of the prestigious Stanford University Medical Center plastic surgery residency program and has practiced cosmetic surgery in the Sacramento area since 2006. In January 2017, she opened Granite Bay Cosmetic Surgery, fulfilling a decade-long dream to establish her own private practice in her chosen hometown and use aesthetics to transform lives.
Our award-winning aesthetic services team is committed to patient safety, satisfaction, and success. At our luxurious, full-service facility we offer all the surgical procedures, non-surgical treatments, and expert advice needed to help you look and feel your best. Contact us today for your complimentary consultation!
Do you know a women-owned Sacramento area business that you'd like to add to this list? Let us know!