Get to Know Your Beauty BFF, Dr. Clark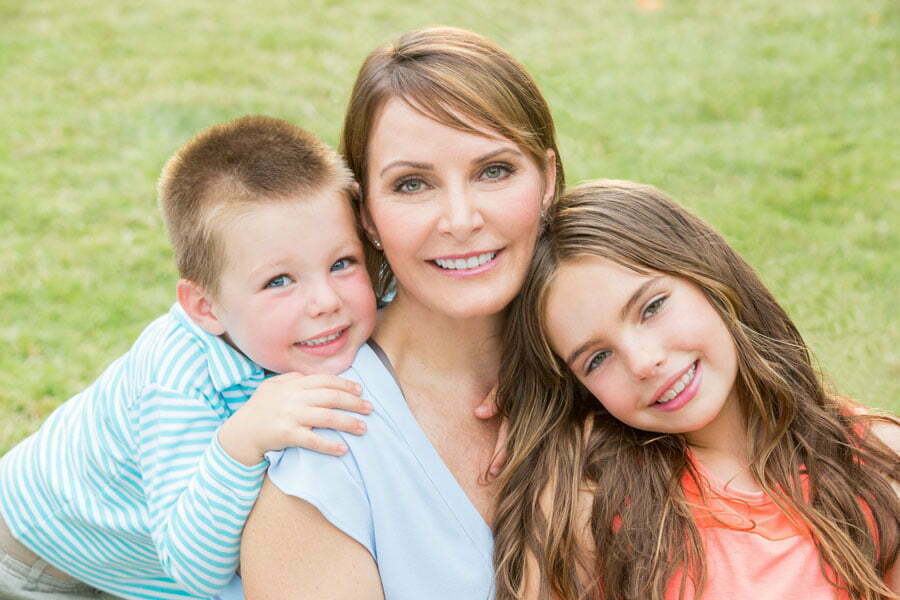 If you've been a patient of Dr. Christa Clark, there are a few things we're sure you already know—like the fact that she has a great bedside manner and an expert touch. But did you know that she majored in English Literature and Economics? Or that she's a fitness buff?
Read on to learn more about Dr. Clark, from her favorite things about being a plastic surgeon to what she keeps in her fridge.
What drew you to the field of medicine?
I was initially put off by the long road of schooling, as any new high school grad might be. I excelled in science and found it interesting but decided to try the business route, majoring in Economics and English Lit.
I thought I wanted to carry a sweet briefcase and wear cool suits. I didn't have any idea what my career in business would look like. Try as I might, this decision to pursue a business degree just did not align itself with my natural inclinations, and I migrated back to medicine. I find health care interesting and people even more intriguing.
What inspired you to pursue the plastic surgery path?
From the time I decided to go to med school, I knew I wanted to be a surgeon. I love using my hands to effect a change, and I like the challenge and the different problems surgery can fix. During my rotations in surgery, I spent some time with plastic surgery. I liked the variety of procedures that were performed from head to toe on a variety of age groups.
What do you love most about your work?
It is fulfilling to help others achieve their dreams. Many of us moms have bodies that are unrecognizable following pregnancy, and that can be disheartening. It is rewarding to see my patients have increased confidence following the changes I help them make as a plastic surgeon.
If you weren't a plastic surgeon, what would you do for a career?
I honestly do not know. I love my job and feel so thankful to have found this career!
Can you recall a patient experience that touched you? Something that made you feel that you made a life-changing impact.
I did a breast reduction on a 19-year-old girl who had never worn a dress. She was thrilled beyond belief after her surgery. Every time I think about her, it brings tears to my eyes.
Are there any new or upcoming technologies or treatments that you're excited about?
I think the field of non-invasive fat reduction is exciting; CoolSculpting has set the bar high for fat reduction and other technologies keep evolving. The other areas that are moving right now are vaginal rejuvenation and hair restoration.
When you're not at work, where are you most likely to be found?
I am a homebody and being at home with my kids is the most fun for me. I also enjoy fitness; I workout with a trainer three mornings a week and try to squeeze in yoga two times a week as well.
If you had two weeks to yourself, what would you do?
I would make sure I had a bunch of books and I would do yoga, read, and relax—probably with a couple of massages. Maybe even catch up and reorganize my house!
What do you love about Granite Bay?
It is a very family-oriented, family-centric community. Everything I need is very close by, either in Granite Bay or Roseville. I love living close to my kids' school and being able to walk and ride our bicycles there.
What are some of your favorite place to eat in your area?
Hawk's, Cibo7, Source, Ruth's Chris, and Land Ocean.
What's in your fridge at home right now?
Walnut-crusted pork tenderloin, chicken burgers, a tri-tip that is marinating, raw milk cheddar cheese, a bunch of eggs, vegetables, and coconut milk.
Do you have anything you'd like your community to know about you?
I am a hardworking mom with two small kids, and I have the same concerns about my body and health as you have. I think plastic surgery is something we do for ourselves, not for someone else, to make us look better and feel more confident.
I am sometimes shy but always friendly and see the world from a "glass half full" point of view. I think it is important to consistently work at being the best version of yourself possible. In addition, you have to put yourself first—because no one else will.