The Busy Girl's Guide to Awesome Skin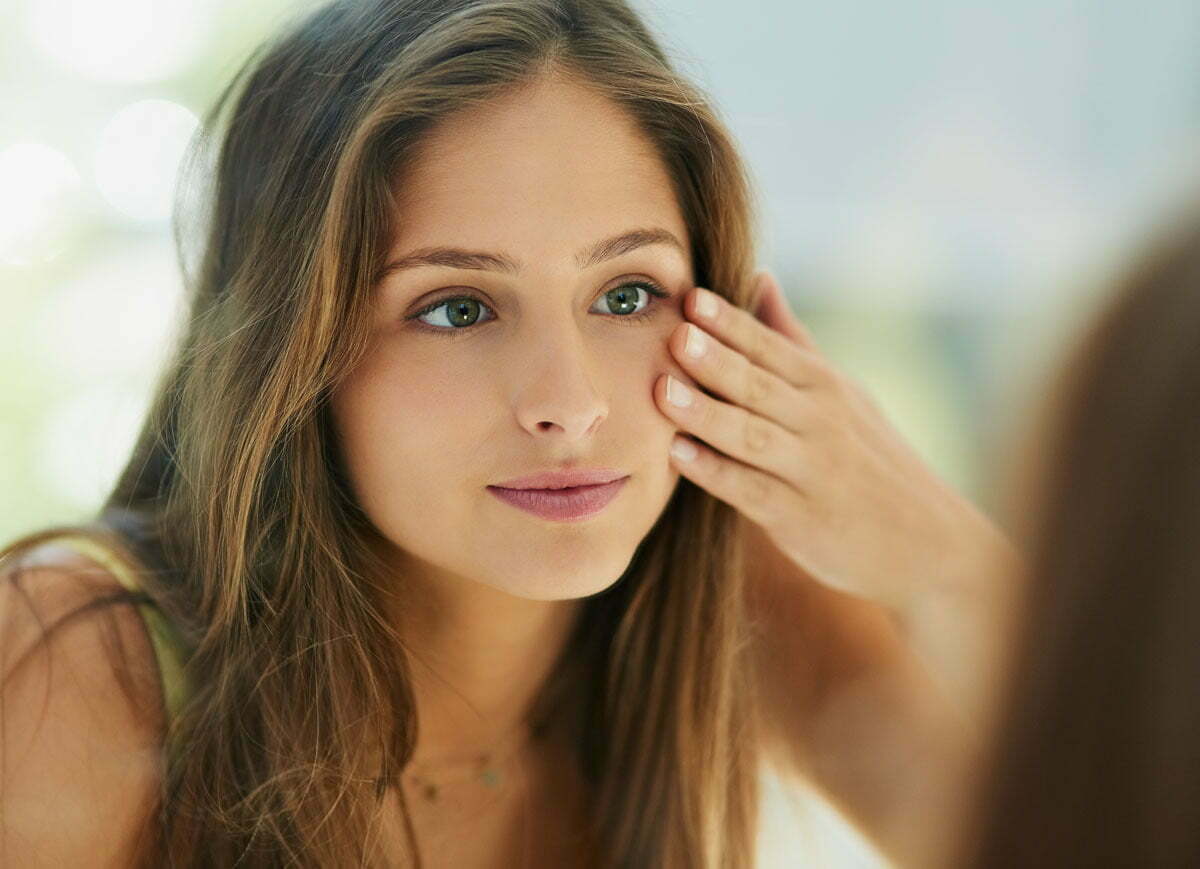 When life get's crazy, it's easy to skip skincare in favor of swiping on concealer, eyeliner, and lip gloss before you race out the door. As a mom of two, plastic surgeon and owner of a thriving cosmetic practice, I know first-hand the definition of busy—and I totally get that some tasks have to go when time is in short supply. Taking care of your skin is not one of them! It's essential to ward off yucky stuff like breakouts and skin cancer, not to mention keep your skin smooth, pretty, and youthful as the years go by.
Good skin care practices can also save you time in the long run: you'll spend less time stressing about spots and zits, and may even be able to skip foundation so you can let the world see that glowy skin.
The good news is getting awesome skin doesn't have to be time-consuming—just 15 minutes a day will do wonders, if you're doing the right things and have appropriate products. Here's my road map to a no-fuss skincare routine. After all, it's what you use and do daily that nets amazing results!
1. Master the Basics.
The first step is focusing on what you must do for your skin each day. The bare minimum for beautiful, healthy skin:
Cleanse. You've got to clear away dirt, oil, and make-up each day. I love a good hydrating cleanser that cleanses without drying. Micellar water is also a great time-saver: it contains tiny beads of oil, which remove makeup and dirt without rinsing.
Apply Toner. Toners help refine skin and pick up debris left behind after cleansing.
Use Antioxidant Serum. Antioxidant serums give an age-defying dose of nutrients, helping protect your skin against UVA/UVB rays, infrared radiation, and ozone pollution. Antioxidants are a great preventative step, particularly this time of year when we are out enjoying the summer sun. This will also help prevent dark spots. Bonus!
Moisturize. Hydrated skin copes with environmental stress better, repairs itself more efficiently, and just looks better: daily moisturizing helps mute fine lines and enhances texture.
Sunscreen. DO NOT skip this step. If you've been reluctant to follow SPF reccos because you don't like the feel of it, please reconsider: sunscreens have improved by leaps and bounds in recent years and applying broad-spectrum SPF daily is the best defense you have against premature aging, discoloration, and skin cancer. Want proof? Compare the skin on the inside of your forearm with the outside. The inside is smoother, less crepey, and has far fewer spots, because the sun doesn't hit it as much, while the outside of your arm shows the effects of getting far more UV rays.
If you have specific skin conditions or concerns, you might add a step or two to this bare basics routine, but nearly anyone can give their skin what it needs in less than 15 minutes a day. Our skin care experts can show you which exact steps to take in the morning and before bed, based on your lifestyle and skincare needs.
2. Find the right products for you.
Simplifying your routine is easy if you figure out your perfect product lineup. Using the wrong things for your skin type can irritate, lead to breakouts, and dry you out….which means you'll need even more products and skincare time to compensate. The best way to find the right products for your skin is to consult with a knowledgeable aesthetician who can recommend specific items based on your skin type, goals, budget and daily routine.
A peel, facial or skin resurfacing treatment can achieve improvements in a one-hour session that will further enhance your at-home skincare program.
3. Declutter your makeup drawer.
Been hoarding expired lipstick, old brushes, and free samples you'll never use? Throw 'em out. A cluttered beauty product collection can be a sneaky time vampire, causing you to waste precious moments searching for the stuff you really need.
Having out only what you use on a daily basis will also make it easier to stick to your skincare routine—you can even line up your skincare and makeup products in the order you apply them. If you want to save some special occasion makeup items, keep them in a separate pouch or basket that can be tucked away until you need it.
4. Minimize makeup steps.
Makeup hacks may be a dime a dozen, but here's a few to simplify and save time.
Go bold on your lips and (mostly) skip the rest. A bright lipstick shade will draw eyes to your pucker, letting you get by with minimal makeup on your eyes.
OR if your eyes are your best feature, focus on them…and a little slick of lip gloss will be all you need to finish your look.
Tame eyebrows with lip balm. Don't have time to fuss over your brows? Get on fleek on the fly by smearing clear lip balm on your brows, then gently brush in place with a clean toothbrush.
Have a skin issue or facial feature you're constantly trying to hide with makeup? Talk to your aesthetician, dermatologist, or plastic surgeon to see if they can help. For example, a one hour BOTOX or IPL Photofacial appointment might save you a lot of time fretting in front of the mirror.
5. Put down the phone.
I love my smartphone as much as the next gal, but we can all admit it's a huge time suck. So if you think time is too tight for a proper skincare routine, try this: take care of your skin before you get sucked into morning e-mails or dive into Facebook for the evening. Making this skincare promise to yourself will help your skin far more than reading yet another set of beauty tricks.
6. Don't sweat it if you slip up.
Jumping into bed without removing your makeup after a late night once in awhile isn't going to ruin your skin, but it's important to keep up good habits. If you get home in the wee hours, try to at least clean your face with micellar water or cleanser and get back on the skincare wagon the next morning.
One more beauty tip for you busy women: let GBC help!
If I can manage to squeeze in the basics for healthy, beautiful skin, so can you. You may just need a little expert help. If you don't know where to begin, our Granite Bay skincare team are pros at designing no-fluff skincare routines to slow visible aging, address specific skin concerns, and achieve a fresh, healthy glow in only minutes a day. Call us to set up your appointment.