Granite Bay Cosmetic's Guide to Bridal Beauty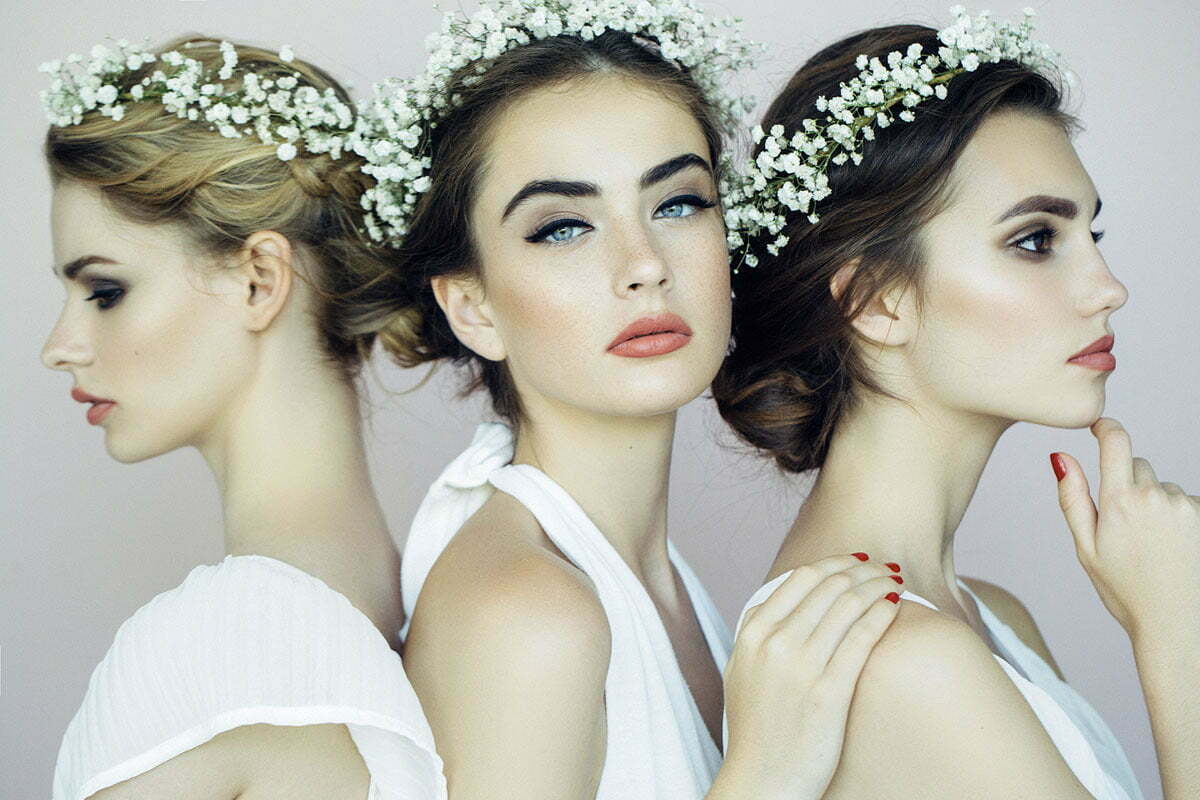 If there ever was a reason to glam up, getting married tops the list! Our Granite Bay Cosmetic Surgery team loves helping brides, grooms, and their crews get wedding-ready, so we made a guide just for you! Whether you're contemplating dramatic changes or just want to max out your marital glow, the info below will help you decide what treatments to get—and when to get them so you can look fabulous for all the festivities and photo ops.
Starting today: invest in a healthier complexion
Today's challenge: start a physician-guided, at-home skin care regime. It's never too soon to start taking better care of your skin, not only to look radiant at the altar, but also to prevent premature aging and keep sun damage at bay.
Take a sec now to book a skincare consultation with a board certified plastic surgeon, dermatologist, or licensed aesthetician working under physician supervision—any of these pros can match you up with the right medical-grade products. Thanks to having more active ingredients, they'll reduce imperfections and improve your complexion better and faster than OTC skincare.
18+ months out: plan any breast enhancement & body contouring surgery you've been considering
You deserve to love your curves from this day forward. A cosmetic breast or body procedure can help your wedding dress look amazing and make honeymoon lingerie way more fun to wear. Plus, feeling ultra-confident in a bod you're proud to call yours is a great way to kick off a marriage!
Changing your breast or body contours will affect how a wedding dress fits, so the sooner you have surgery before you get hitched, the better. Begin the consultation process ASAP, with the goal to have any cosmetic surgery no later than 12 months before your wedding day. This will give you time to recover fully before the stress of wedding planning crescendos.
Hold off on serious dress shopping until at least 3 months post-op after breast enhancement or liposuction, and 6 months after a tummy tuck to ensure your results are close enough to final for fitting and alterations. Scars may be pink for up to a year, but that will only be detectable sans clothing.
CoolSculpting®: 12 months before your wedding is best
Found the perfect mermaid gown, but can't get those love handles on board? With a 35-minute non-invasive treatment time and zero downtime, CoolSculpting is a good option to reduce a pudgy belly, flanks, thighs, upper arms, bra rolls, or other areas if you don't want or have time to undergo liposuction surgery and recover in time for your wedding.
Results typically reach their optimal appearance only 12 weeks after CoolSculpting, but we still recommend getting your first CoolSculpting treatment a year out, if possible. This gives you plenty of time to see what your results are like after one treatment and undergo a second treatment if desired, while leaving several months to alter your wedding day apparel after you've lost inches.
6 to 9 months out: begin BOTOX® & filler injections
Injectables are among our most popular Granite Bay wedding beauty treatments to refine and rejuvenate in anticipation of wedding photos. In one 30 to 60 minute appointment (often faster for follow-up treatments), we can mix and match injectables to:
Diminish crow's feet and brow furrows (BOTOX or Dysport)
Plump your lips for that big kiss (Volbella or Restylane Silk)
Soften and enhance cheeks (Voluma)
Correct a gummy smile (BOTOX or Dysport)
Treat indented acne scars (Radiesse, Juvéderm or Restylane)
While you'll see full results within days, it's best to start injectables at least 6 months before a big event to:
Ensure you like the effects, and give yourself an "out" if the look isn't what you had in mind—BOTOX and Dysport will wear off after 3 to 4 months.
Go in for touch-ups to perfect the results. Shoot to have your final pre-nuptial BOTOX or filler treatment about 2 months before the big day.
The exception to the injectable rule: start Kybella® at least 11 months out.
Kybella is an injectable medication to reduce a double chin—it works by dissolving fat cells, which your body processes and eliminates gradually. Typically, results take about 6 weeks to reach their max, and most patients have at least 3 treatments, so get cracking if you want to say "I do" without a double chin.
3 months out: set your wedding day glow in motion
As your wedding date draws near, it's time to put the finishing touches on your complexion with professional skincare treatments. Skin resurfacing, peels and facials offer loads of benefits to brides and grooms, such as:
Removing dull, damaged skin to reveal brighter, healthier glow
Improved tone and texture
Increased absorption of skincare products
Makeup goes on beautifully afterwards (ask your provider when it's OK to apply makeup after skin resurfacing)
Plus, a trip to the medical spa is a fabulous way to bond with your bridesmaids (or groomsmen, too!) and treat yourself before your big day.
Book skin resurfacing treatments about 3 months out to allow time for post-treatment healing and multiple treatments if necessary. Gentler peels and facials can be beneficial up to a week ahead of time to boost your glow and help you relax away pre-wedding jitters.
1 month out, tops: finishing touches for your perfect day
Now that your bod is beautiful and your skin swoon-worthy, it's time for some essentials to make your big day go as smoothly as possible.
Eyebrow Microshading
Microshading is a semi-permanent makeup technique that creates beautifully defined, natural looking brows that require no plucking, pencilling, or powdering. That's one less thing on your wedding-day to-do list.
While you'll see immediate microshading results, we advise at least a 1-month cushion to give time for any post-treatment redness or sensitivity to subside and ensure you look and feel your absolute best as you sashay down the aisle.
Trust your appearance to our Granite Bay bridal beauty experts
Whether you've recently gotten engaged, you're the proud mother of the bride or groom, or you just want to look your best at your best friend's wedding, we can help. Board certified plastic surgeon Dr. Christa Clark and her team of experienced aesthetic experts offer a full range of procedures for the face, breast, body, and skin at our state-of-the-art cosmetic surgery center in Granite Bay.
Call 916-242-2662 or contact us online now to schedule your consultation. And congratulations to you and your fiancé!