Happy Birthday to Our Favorite Gym Gear: The Sports Bra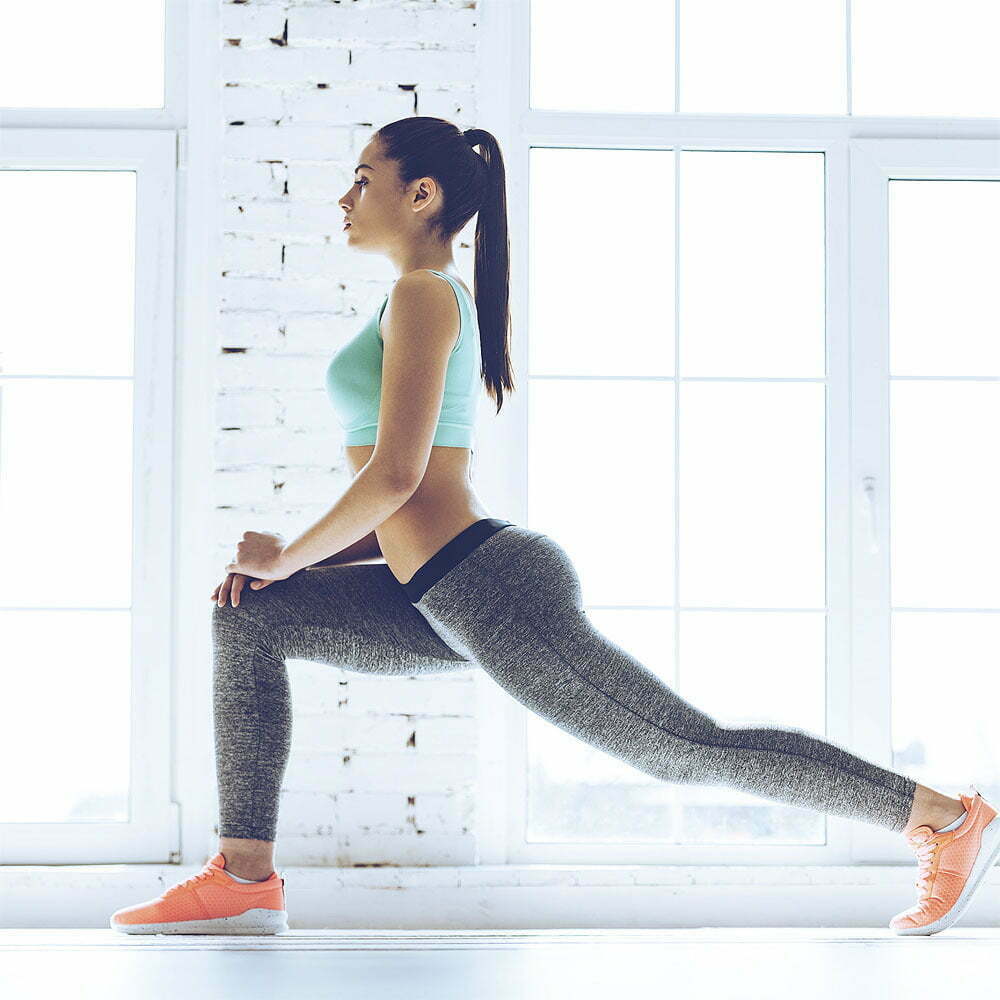 It's hard to imagine doing anything sporty without a sports bra. It's so key we'd say forgetting your sports bra at home is a legit excuse for skipping a workout. But prior to 1977, athletic women had to make do with doubling up, ace-bandaging, or otherwise making a makeshift contraption to control bounce.
It was this year that the first real sports bra, the JogBra, was created by three enterprising women. NPR's All Things Considered recently aired their story in honor of the JogBra's 40th anniversary. It's worth a read, but here's the scoop.
As they say, necessity is the mother of all invention
Hinda Miller and Lisa Lindahl, both University of Vermont employees, had taken up running during the "jogging craze" of the 1970s. Understandably, they were not content with the lack of good bra options for female runners. The pair enlisted the help of their costume-designer friend Polly Smith and set out to make a bra that would be supportive and comfortable during workouts without being cumbersome. Nothing in the "regular" bra box worked….and then one of their husbands traipsed downstairs wearing two jock straps as a joke.
A light bulb went off, and the trio fashioned a "jock bra" using a jockstrap waistband as a chest band and the cups as, well, cups. With a little finesse, the JogBra was born.
We've come a long way, baby. And so has the sports bra.
As athletic women ourselves (not to mention being your Granite Bay breast augmentation experts), we definitely get what a tremendous difference it makes to have a bra that flatters and functions, no matter what your cup size. And while we'll always be grateful to the brilliant women who invented the JogBra back in '77, we're glad we're bra shopping in 2017. With 40 years of R&D, hi-tech fabrics and a full range of size options, finding a perfect sports bra is easier than ever.
In fact, we've even made a sports bra fitting guide to help you find one that fits, supports, wicks and looks fabulous. Take a look at it before you buy your next sports bra. And if you need any help getting a breast shape that flatters in any bra, give us a call! Dr. Clark and our staff are here for you.
Read the full story, "40 Years Of Athletic Support: Happy Anniversary To The Sports Bra," here.