Latisse® Eyelash Enhancement
A bottle full of awesome for your eyelashes

So you didn't win the genetic lottery for long, dark, and full eyelashes. That doesn't mean you have to either A) live with sparse eyelashes, B) try to create the illusion of long lashes with layers of mascara, or C) hope the fake lashes don't look too, well, fake.
Instead of faking great lashes, grow them! Latisse® eyelash solution is the first and only FDA approved topical treatment that helps eyelashes grow back fuller, darker and longer in just a couple of months. Its active ingredient, originally developed to treat glaucoma, had the nice side effect of making eyelashes grow.
How Latisse Works to Grow Out Eyelashes
Latisse is a prescription solution that you apply to your upper eyelashes once per day, right before you go to bed. Over time, the solution triggers the hair follicles in the upper eyelids to grow new lashes.
Not only will Latisse help repopulate sparse lashes, but new eyelash hairs tend to grow back thicker, longer and darker than before, helping you get more beautiful lashes even without makeup on. And, when you do use mascara, you'll have a full, gorgeous set of lashes to show off.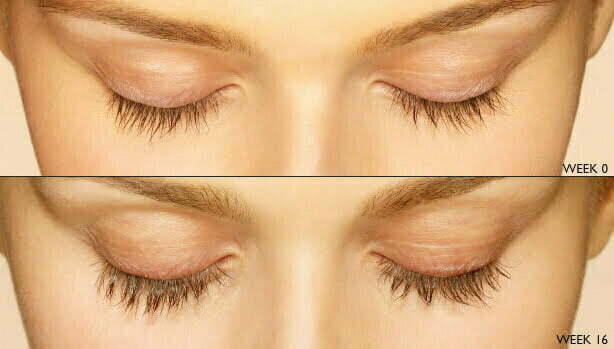 When will I see results with Latisse?
Consistency is key with Latisse. For optimal results, you need to remember to apply the solution each day. Stick to the program, and you'll notice improvements within 8 weeks, which only get better over the next few months. Full results are evident about 4 months after beginning Latisse treatment.
To maintain your results, keep using Latisse daily. If you stop treatment, your eyelashes will gradually go back to the way they were before.
How do I get my hands on some Latisse?
Latisse is available only by prescription, so to try it out you'll have to come see our doctors. If she agrees that Latisse is a good option for you based on your goals and medical history (i.e., you don't have an active eye infection or other contradictory condition), then you can take home a bottle of Latisse and get started. We'll show you how to apply the product safely and effectively.