Insider Tips on Waxing Hair Removal from Waxing the City, Rocklin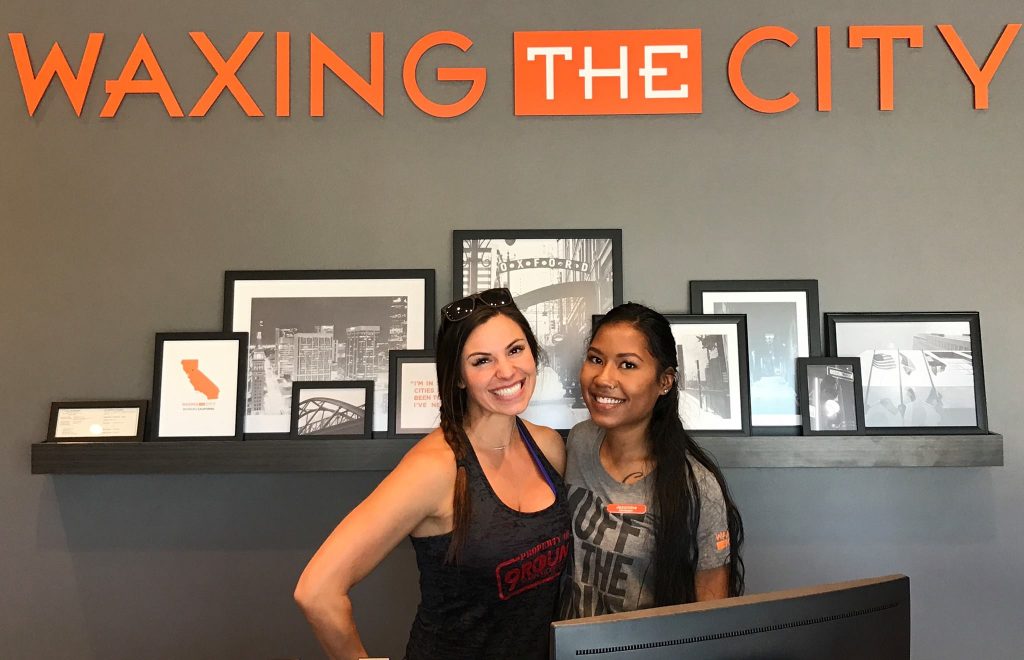 You have numerous options for facial and body hair removal, and waxing is a great way to get your skin summer-ready and smooth in a jiffy. The hair removal pros at Waxing the City, Rocklin were kind enough to share a bit about their services and specialties, as well as great insider info that both waxing newbies and seasoned clients will want to know. —Dr. Christa Clark
---
As the warm Northern California weather arrives, smooth skin—free of unwanted hair—is on the minds of many. While you've probably heard of waxing, you may not know about some of its hidden benefits.
Waxing instantly removes hair for up to six weeks of smooth, sexy skin
Facial and body waxing is a cost-effective form of hair removal that removes the entire hair from the hair follicle. Warm wax is applied to the skin and the wax wraps around the hair, not grabbing the skin. The hair is pulled from the root, helping skin stay smooth and hair-free much longer than shaving.
Waxing can slow body hair growth over the long term
If waxing is done consistently—every four to six weeks, depending on the hair growth cycle—hair will grow back slower, finer and sparser. It also doubles as a great skin exfoliant and conditioner, helping your skin become softer and smoother over time.
Receive the "Trifecta of Care" from Waxing the City
Waxing the City offers top-of-the-line pre- and post-care waxing products to help create what we call the "Trifecta of Care" for the best facial and body waxing experience: technical expertise, the best waxes and pre- and post-care products, and a client centered culture.
Our licensed, professionally trained estheticians at Waxing the City, Rocklin are experienced in all facial and body waxing services for women and men, from head to toe—and everything in between.
We believe that educating our clients on all things waxing and how to care for their skin before and after, results in a positive, comfortable experience for all involved. Whether you are a first-timer or a seasoned facial and body waxer, you will always be given a consult at the beginning of your service to make sure any concerns or questions are answered.
Our exclusive wax blends are safer, gentler and get better results
At Waxing the City, we use two different kinds of waxes to ensure great results while respecting your most sensitive areas!
Our Orange Hard Wax works great for areas that are more sensitive, such as the face, brows, underarms and any bikini/Brazilian area.
Our Gold Soft Wax is applied to areas with tougher skin and more course hair growth, such as the legs, arms, back and chest.
Both our hard and soft waxes are chemical-free and contain beeswax and essential oils. Waxing the City takes pride in the fact that all of our waxes and pre/post care products are chemical-free, environmentally safe, and use no animal testing. Our soft wax is also gluten-free!
Tips to get the most out of your waxing experience
At Waxing the City, we want to educate our clients on some important facial and body waxing facts, especially as they head out to the local pools, lakes, rivers and fun in the sun ocean destinations. Here are a few pointers we give prior to any client's waxing service:
Exfoliate the area for 2-3 days with a gentle scrub and a textured bath mitt, pouf or washcloth. We highly recommend using a sugar scrub and not a salt scrub—salt scrubs tear the skin instead of gently exfoliating away the dead skin.
Avoid sun or tanning bed exposure 24-48 hours prior to your appointment.
Some medications, such as Retin A and Accutane, can affect the integrity of the skin in the area to be waxed. We advise consulting a physician as to when to discontinue use prior to the waxing appointment.
A successful body waxing experience requires about a "grain of rice" or 1⁄4 inch hair length outgrowth of hair, especially for the bikini area, arms, legs, chest and back. Letting hair grow for two to three weeks should suffice.
The post-care education after a client's facial or body waxing service is equally important:
Continue the exfoliation process for two to three days following the waxing service.
Avoid tanning beds, chlorinated water and salt water for 24 hours after the waxing service.
Hydration is key to a successful waxing experience as well. We suggest the use of lotions and sprays that are made without chemicals and heavy scents for freshly waxed areas of the body to achieve hydration and not irritation. The use of an ingrown hair inhibitor is very important if one is prone to ingrown hairs.
Consistency is key to get the best waxing benefits
Staying on a waxing service schedule is very important for a successful waxing experience. To make it easy, we've got a handy service package program called the "Black Book."
The Black Book encourages our clients to stay on a schedule for services while saving 10% on products and 50% off any future waxing services that they have not tried before. First-time Waxing the City, Rocklin clients can also receive 50% off a service with the Black Book.
Facial and body waxing is a lifestyle. With the combination of our licensed estheticians' technical expertise, our exclusive Waxing the City premium waxes, the best pre/post care products and a client-centered culture, you'll have a positive, comfortable and amazing experience with every visit to our studio.