The Best Cosmetic Treatments to Have in Your 20s, 30s, 40s, 50s and Beyond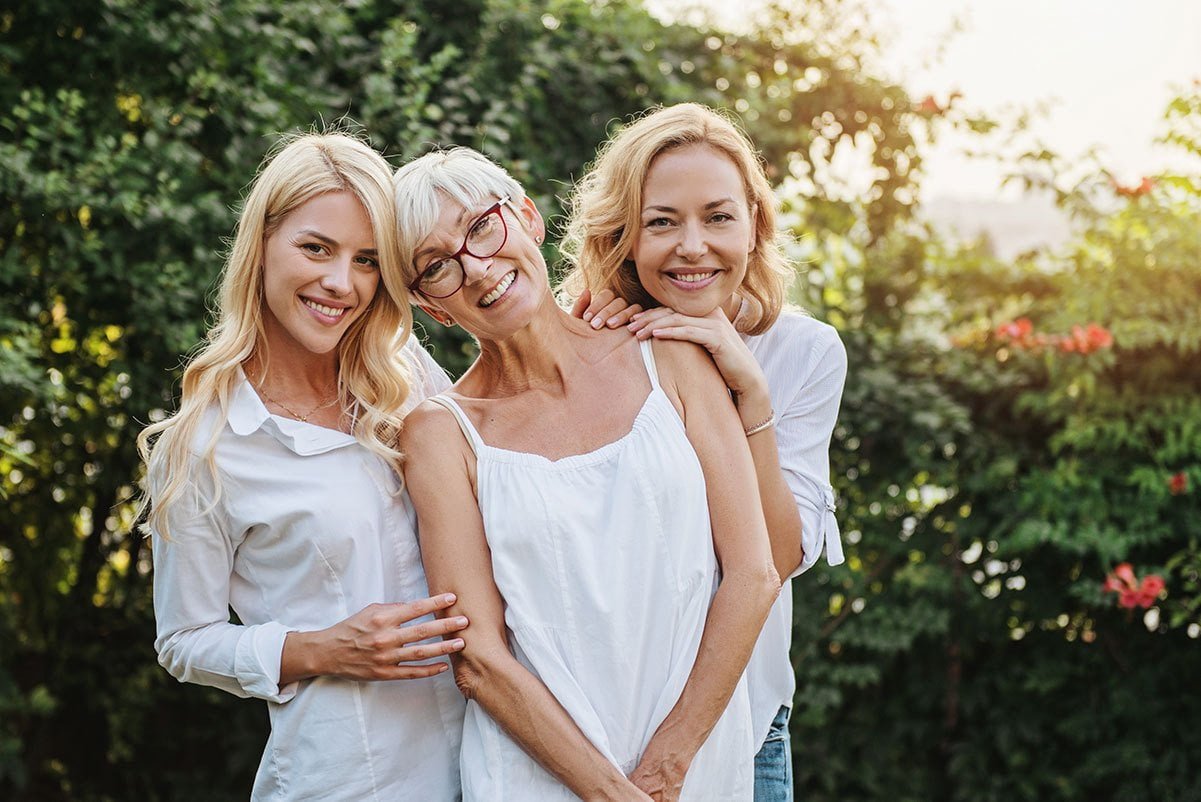 Have you ever looked at the likes of Reese Witherspoon, Jennifer Lopez, Kate Beckinsale, Halle Berry, or Meryl Streep and wondered how they can possibly look that young (yet so natural!) for their age? On the other hand, we also can't help but notice (and cringe) when a star suddenly starts fighting aging with a flurry of overdone cosmetic procedures.
There's a pearl of wisdom here: seamlessly maintaining your appearance (with the help of a superb plastic surgeon) can help you look gorgeous at any age. To help you understand how cosmetic treatments can be used over time to support your appearance, today's blog is devoted to our patients' favorite options in their 20s, 30s, 40s, 50s, and 60s & beyond.
The 20s: Enhance Your Best Assets
You're young, fresh, and it's time to let your natural beauty shine! The twenties are about protecting and enhancing the assets you already possess.
First of all, start taking care of your skin! Apply a broad-spectrum SPF 30 or higher to your face and neck every morning. This will not only help prevent aging caused by UV radiation, including wrinkles, spots, and skin laxity, but SPF also protects against skin cancer. If you want to really step it up, add a vitamin C serum to your skin first thing in the morning prior to putting on any other products, and use a retinol at night.
When it comes to enhancements, you may be keen to correct any imbalances in your face or body in order to better enjoy your natural beauty, such as balancing your already-stunning facial anatomy or getting the curves you've always wanted. Here are our 20-something patients' top procedures and their choice uses for them:
The 30s: You Know Who You Are
The thirties are a powerful time: You know who you are, you know what you want, and you know what you want to look like! Despite juggling career and family, many women in their thirties are finally doing something for themselves, taking care of that part of their appearance they've been neglecting for too long. You may just now be ready to realize your best figure, or you are finally confident and carefree enough to showcase your best features.
We encourage you to take this opportunity for "prejuvenation," locking in a routine with proven treatments to fight inevitable aging, such as injectables to stop wrinkles before they become etched into the skin. These are the top treatments for embracing the thirties:
The 40s: Aging is Real—But It Sure Can Be Beautiful
Yikes! By this age, we see for ourselves that aging is real. But it sure can be beautiful. Today's women in their forties understand the allure of their age and own their years with grace. Our forty-ish patients aren't trying to look like someone else, but instead come to us to capitalize on their assets. We use tailored procedures to deliver tasteful lifts where needed and place aesthetic emphasis where it's due:
The 50s: Smart, Assured, and Sassy
After 50, you're rocking your most smart, assured self—treat your look accordingly! Our patients in their fifties are ready for tasteful, natural-looking lifts to keep their appearance in step with the stable, intelligent person they are inside. Whether you are on the dating scene, or keeping it classy as you reach the top of your game at work, smart patients plan ahead for some upkeep in the 50s:
The 60s: The New 40s
There's a reason that cosmetic procedures are growing among those 55 and older: The sixties are the new forties! We love helping our 60-something patients keep their external looks in tune with their vibrant, youthful attitudes toward life. More than ever, patients are claiming these wonderful years as their own with procedures that make being 60-something look enviably gorgeous. The key to success is not going overboard or creating an "over-done" appearance. Our goal is to keep you looking natural—looking like you—while banishing jowls and restoring shape.
Here is a full list of the crowd favorites for those in their fabulous 60s and beyond:
Visit our Granite Bay female plastic surgeons for trusted advice and tasteful results
When you're ready to begin the conversation about getting the look you want, the female plastic surgeons at Granite Bay Cosmetic Surgery are ready to learn about your goals! Schedule your consultation today—call (916) 242-2662 or fill out this brief online form and one of our welcoming staff will reach out to you.