Current Specials
We've always got something special going on at Granite Bay Cosmetic Surgery. Check out our current specials on cosmetic procedures and skincare!
---
FemiLift: Your Sexy Little Secret
Things change over time —and your most intimate areas are no exception. If sex feels a little too lackluster or even uncomfortable, yoga pants show off a little too much, or you notice a lack of bladder control, we have just the thing for you. FemiLift is totally non-surgical laser vaginal rejuvenation treatment and it's a great option for improving your sex life, comfort, and appearance—and this month you can save $300 on a three treatment package!
---
Get your brows on point with a little help from Cherie Scalzi!
Microblading is hot right now, for good reason. This special method of semi-permanent brow filling provides natural results with practically no discomfort or downtime—and Cherie Scalzi is offering a limited number of microblading appointments on May 10th and May 17! Depending on your brows, this awesome procedure is just $395 – $695.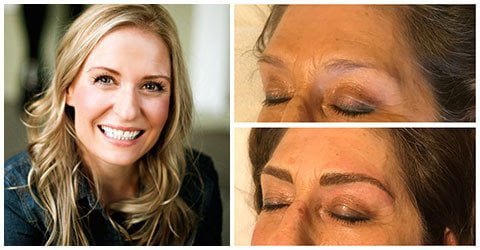 ---
Plan Your Perfect Pout
Beautiful, shapely lips are in right now—and we have the perfect combo for perfecting your pucker. Fillers are a great way to add volume and enhance the shape of your lips in a way that looks totally natural. Top it off with Jane Iredale lip gloss, and you're sure to stun!
Save