What's going down in Granite Bay? Construction update for the Granite Bay Cosmetic Surgery facility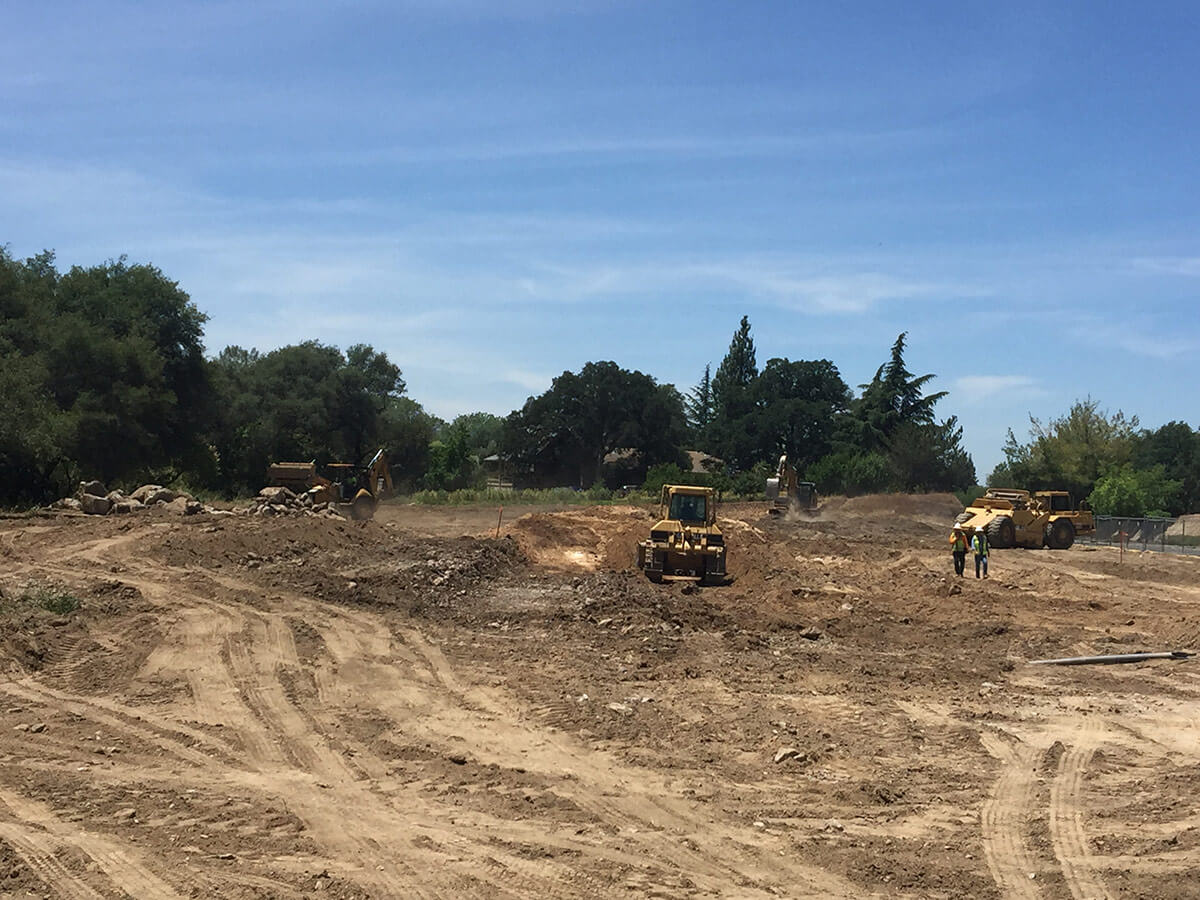 The stamps of approval are in, our all-star crew of designers and architects are lined up, and we've officially broken ground on our new Granite Bay Cosmetic Surgery facility!
We are beyond excited, because this means we're that much closer to bringing the residents of Granite Bay cutting-edge cosmetic care, from expert providers in a smart facility that's close to home.
Want to get a sneak peek of our new digs? Our facility is going up just across the street from Bushnell's Gardens and is less than ¼ mile from the Quarry Ponds shopping center.
Meet our development & construction team
We couldn't be more proud of our design, construction, and landscaping teams. Here are few of the talented professionals making our first-class facility a reality:
General Contractor: AP Thomas Construction
Known for their innovative design and personal touch, AP Thomas Construction, Inc offers an unprecedented attention to detail.
"Granite Bay Cosmetic Surgery is going to be an exciting amenity for the community. There's nothing quite like it in the area. The aesthetics of the building combined with its position facing out over the ravine—it's going to be this sanctuary. An opportunity to come in and get treatments in a serene and beautiful setting, but I think it's more than that…it's all about enjoying the experience. It's neat to be a part of building something like this."
Paul Thomas, AP Thomas Construction
Architect: Silva Stowell
We're excited to see our dreams take shape with Silva Stowell Architects. With solid experience planning medical buildings, offices, and hospitals, it was a natural fit—and we can't wait to see their innovative designs.
Landscape Artist: Lora Kaiser
A beautiful facility deserves an equally gorgeous exterior. Enter genius of landscape designer Lora Kaiser.
Real Estate Developer: Fit Development
It was an easy decision to choose Fit Development. They helped put California Family Fitness on the map by providing outstanding customer service and on-time, no-nonsense planning.
Stay Tuned…
While our grand opening is months away, we want to keep you in the loop on construction milestones. To stay up-to-date with our progress (and get fun beauty tips, plus info about the latest in cosmetic medicine and Granite Bay happenings) sign up to get our newsletter. See you soon, neighbors!