5 Makeup Habits to Change Post-40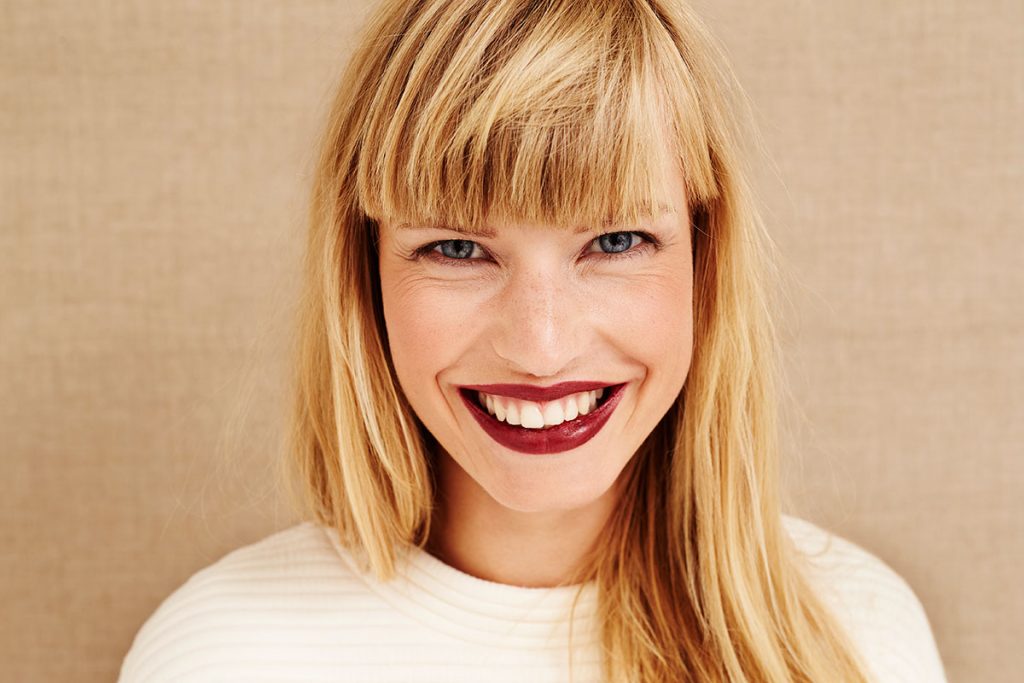 It's time to face the facts, babe. The makeup techniques you perfected when you were 20 won't cut it anymore—in fact, they have become the makeup habits that age you now. You need to update your routine to reflect the more mature, refined beauty you have now.
Improving your makeup strategy isn't difficult; it simply takes a few changes in your product arsenal, some tweaks in your color choices, and a light-handed approach. Read on for 5 key tips.
Face: less is more
Using thick matte foundation to cover fine lines and age spots can backfire, accentuating wrinkles and obscuring your natural skin texture. Instead, start with a makeup primer and follow with a light application of foundation on the areas that need it most. Skip the powder, which can settle into fine lines and mute your natural glow.
Eyes: think warm and subtle
Often the first area to show signs of aging, the eyes need to be approached carefully:
Eye Shadow: Toss out cooler blues and greys, which can lend a tired look. Choose warmer tones for a brighter, well-rested appearance.
Eye Liner: Avoid black, which is too extreme for us 40+ gals; a softer tone that can transition smoothly to your natural skin tone is better.
Mascara: Here, black is okay—just go light and stick to the upper eyelashes only.
Primer: Always prime your eyelids, with or without eye shadow. It'll help smooth and balance the natural color of your lids and help prevent eyeshadow from creasing.
Under the eyes: Nix the concealer; it actually draws attention to under-eye bags. A better approach: mix color corrector with a very light foundation, apply a wafer-thin layer, and top with a smidgen of powder.
Eyebrows: thin is not in
Tame the strays, but otherwise let your eyebrows be—thin, dark lines look harsh and take attention away from your better features. Besides, fuller and thicker eyebrows help you look naturally younger. If you have sparse brows, try dabbing on a little eyeshadow or brow gel that matches your eyebrow color to fill in the blanks; brow pencils can create a harsh (and fake) effect.
Lips: stay within the lines
Vertical lip lines happen; if you aren't ready to try dermal fillers, you can try outsmarting them with makeup:
Do wear lip liner—it'll help keep lipstick from bleeding up the vertical lines—but use a hue that's close your natural lip color and keep it light.
Apply lipstick with a brush or your finger to prevent caking and bleeding.
Consider your color choices
Makeup is not the place to get nostalgic or follow trends to the letter. Move away from bright, dramatic shades from your youth and stick with more subtle tones that enhance your natural complexion. Also, consider what you're wearing when you get ready in the morning—dark makeup shades paired with dark clothing can age your appearance.
Want more beauty tips and news? Sign up for our newsletter to get more insights from the team (many of whom are also over 40!) here at Granite Bay Cosmetic Surgery.