Breast Implants, Babies, & Breastfeeding: Here's the Truth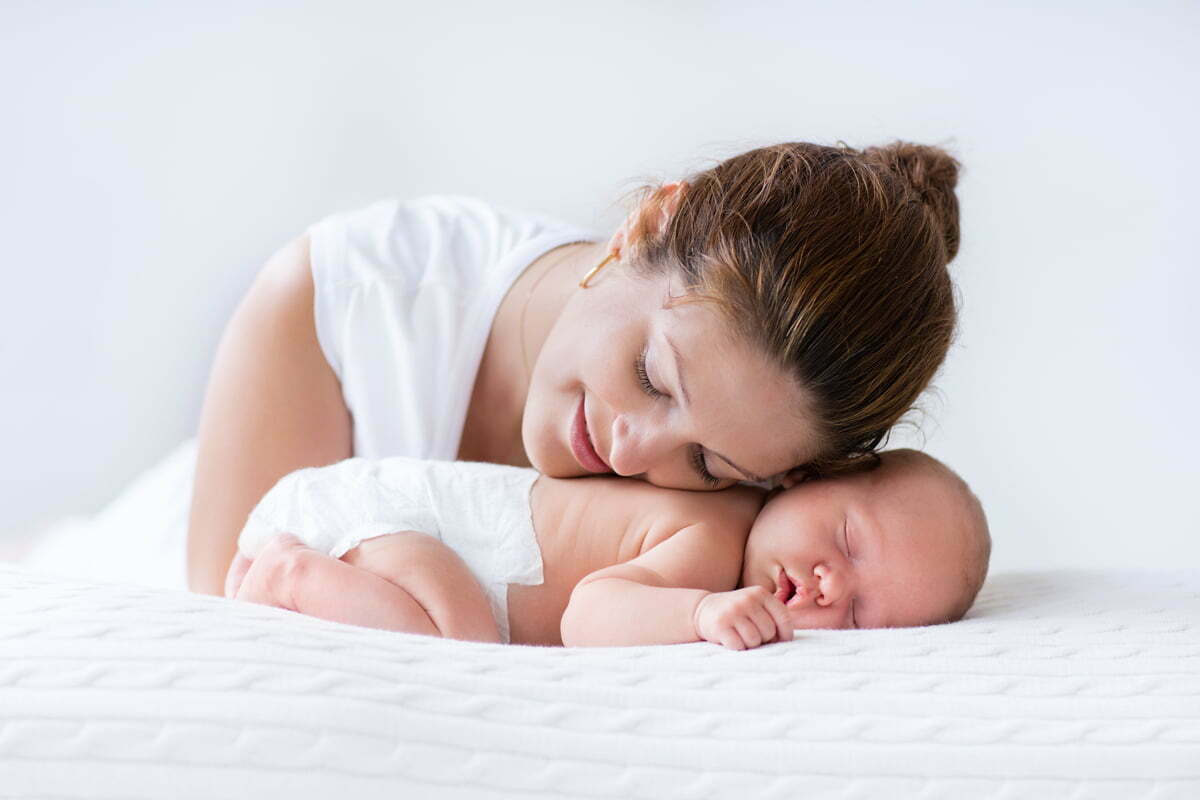 If you have been considering a breast augmentation but are concerned that getting implants now might impact your ability to breastfeed in the future, you aren't alone; a lot of women share this concern. The results of this study, recently published in Plastic & Reconstructive Surgery, should ease your mind a bit.
The results are in:
The study compared breastfeeding success rates for women with silicone breast implants to those without implants. Both first-time moms and those with multiple children were included, and participants were divvied into a study group (moms with implants) and control group (moms who'd never had cosmetic breast surgery).
While the control group had a modestly higher success rate (99%), 93% of the 100 women who had breast implants were successfully breastfeeding at 30 days postpartum. The incision location (inframammary vs. peri-areolar) did not have a statistically significant impact on breastfeeding ability for women in this study.
We've known for quite awhile that breast implants and breastfeeding are generally not at odds with one another. Although there is some evidence that women with implants are less likely to exclusively breastfeed their babies, clinical studies have shown that women who've had breast augmentation are able to breastfeed at a similar rate as the general population of new moms, and that silicone levels in augmented moms' breast milk aren't any higher than levels in milk from breasts au naturel.
In truth, some women will have trouble breastfeeding their babies, regardless of whether they have breast implants or not. On the other hand, countless women have been happy to find they've had no problems breastfeeding following breast augmentation, or any other breast enhancement procedure for that matter—a skilled plastic surgeon can usually preserve milk ducts during breast lift or breast reduction surgery. I have personal experience with this (I am a mom to two children), and I have operated on many women who have later gone on to have children and successfully breastfeed. Check out Allison's success story for a real patient's perspective!
Want the best for you and (future) baby? Choose an experienced plastic surgeon.
Choosing an experienced, board certified plastic surgeon who operates in a safe, accredited facility sharply reduces your risk for post-op complications such as infection, poor scarring, and capsular contracture—which may or may not interfere with breastfeeding but will certainly interfere with your health and results.
Looking for a Granite Bay breast augmentation surgeon who'll listen and provide a safe surgery and the beautiful results you want? Give my office a call and schedule a consultation with me. As a board certified plastic surgeon and a mom myself, I totally get how important it is to make sure that any enhancements you make to your body match your lifestyle. I'll work with you to ensure that your new look works with your future plans to grow your family.
Save
Save
Save
Save
Save