Looking for the perfect summer burger? Ditch empty calories (but not the taste) with this Tropical Turkey Burger recipe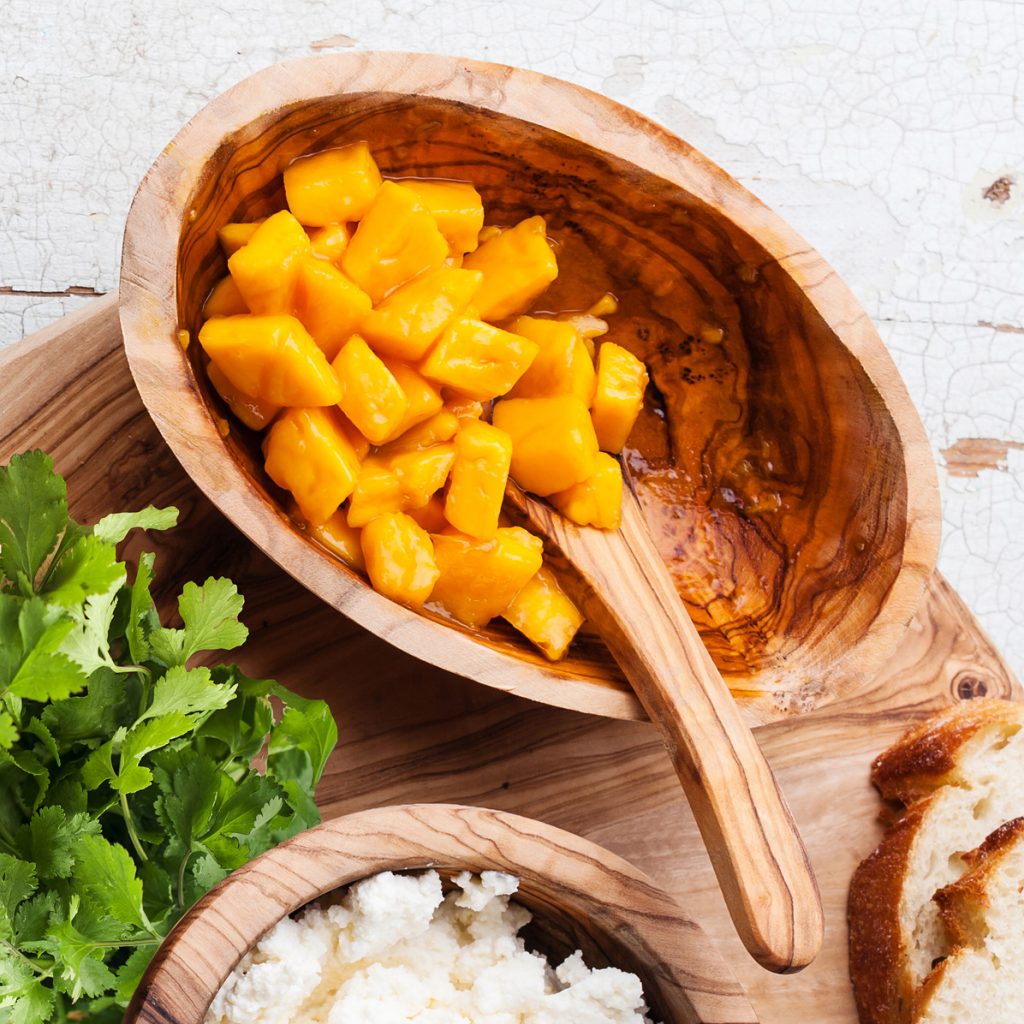 One of our favorite warm-weather activities is enjoying a delicious meal outdoors with family and friends. If you are looking for an easy recipe that is reasonably healthy but doesn't compromise on taste, try this tropical turkey burger. Not only is it a classy and nutrient-packed interpretation of a cook-out staple, it's also sure to please a crowd. Eating grain-free? Simply omit the buns.
Serves 4.
Ingredients You'll Need:
Burger:
1 lb. ground turkey
1 jalapeño, finely chopped (remove seeds before chopping)
½ of a large, ripe yet still firm mango, peeled and diced into ¼" cubes
2 cloves of garlic, minced
1 Tablespoon jerk seasoning, or to taste
2 Tablespoons minced green onion
Salsa:
½ of a fresh pineapple, peeled and diced into ½" cubes
½ of a large, ripe yet still firm mango, peeled and diced into ½" cubes
1 jalapeño, finely chopped (remove seeds before chopping)
¼ cup diced red onion
2 Tablespoons chopped cilantro
2 Tablespoons lime juice, or to taste
And Don't Forget:
4 whole-grain hamburger buns
2 ripe avocados, sliced lengthwise
Directions:
Prepare and preheat your grill for cooking over medium heat. Meanwhile, mix all salsa ingredients in a small bowl, stirring well to make sure the flavors are incorporated. Cover with plastic wrap and let the flavors marry while you work on the burgers. (Alternatively, the salsa can be made in advance and refrigerated up to 24 hours before eating.)
In a medium-sized bowl, mix the burger ingredients until combined, without overworking the meat. Separate the mixture into four sections, roll into balls, and flatten into patties. Cook the burgers for about 8 minutes on each side, then check internal temperature to be sure it is at a safe 165°F, as measured by a meat thermometer. (Tip: click here to get more detailed instructions on grilling turkey burgers.)
Let the turkey burgers rest for two minutes; meanwhile, quickly toast your burger buns on the grill (watch them constantly so they don't burn). Finally, assemble your creation by placing the turkey burger on one half, then top with avocado slices and the desired amount of salsa.
Want to take the recipe even further? Here are some ways to gild the lily:
Garnish your burgers with some crumbled cotija cheese and additional chopped cilantro
Slice the rest of your pineapple and grill the slices to have alongside your burgers
Offer a habañero hot sauce on the side for folks who want extra spice
We hope you enjoy this festive summer recipe!