Allison's Story: They Make Bras That Big?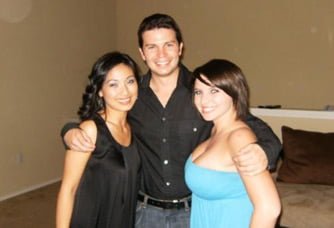 Allison had large, buxom breasts that created incredible cleavage. She had the type of body that made people stop and look. She had the curves that many woman envy. So why would she opt for a breast reduction? Simple: she was in pain, every day.
Allison was wearing a Double D size bra by the time she was in 8th grade, and then into her twenties she wore a 34G or double G. Having large breasts became a way of life. Albeit an uncomfortable way of life, but she knew nothing different. Year after year she experienced back pain and neck pain from the weight of her breasts. "I would slouch, I couldn't stand up straight. I had the worst posture and I was always so uncomfortable."
Every day Allison would wear at least one bra and two tank tops to try and control or hide her large breasts. She wanted to wear cute outfits, be able to work out and live pain free. Allison recalls "I had thought about breast reduction a long time ago but every year I just kept putting it off for one reason or another. I had even met with a male plastic surgeon at one point, he told me to lose weight and I would lose the boobs."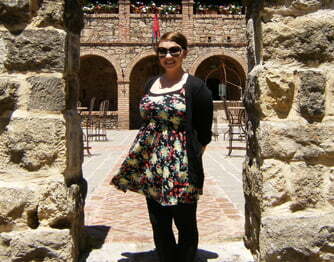 She says the deciding moment came earlier this year. "I was in the shower, and I lifted my breasts to wash underneath and the loofah I was using literally tore my skin off. The skin had become so sensitive and irritated. I got out of the shower and cried. I decided that was it. I had to have the surgery. I just couldn't continue living with such large breasts."
With the resolve that now was the time, Allison found Dr. Clark through an event that Dr. Clark was hosting. She went to meet her and immediately knew she had found the right surgeon. During the consultation with Dr. Clark Allison says "I felt like she could relate to you. She will get to know you. She will remember you. She even noticed I changed my hair color. What doctor does that? She meets so many people, but she makes a point to get to know you. She is so personable. It is wonderful. You feel like she has your back, I knew she was on my side."
Dr. Clark performs about 4 to 5 breast reductions every month for women in a similar situation. "I felt so badly for Allison. The minute I met her I wanted to help. I explained the breast reduction procedure to her; I explained there would be no side effects to the anatomy of the breast and that she would have fully functioning breasts once she decided to have children. Given her young age, I wanted to reassure her that breast feeding would still be an option for her."
The day of surgery brought much uncertainty for Allison. She was not worried about the surgery itself, she says she knew she was in good hands with Dr. Clark and her team. "I was not worried about the surgery, I was not worried about the scars. It was the uncertainty; not knowing what the results would be. The mental game that they were always such a defining part of me – and without them – what would that be like? What would that mean to no longer have such large boobs?"
During surgery Dr. Clark removed just over one pound of tissue from each breast, approximately 3 pounds in total. "Allison gave me complete liberty to reshape her breasts to what I thought looked best and would give her the optimum result. Being a woman I understood she still wanted breasts, she wanted to be attractive yet she didn't want to shoulder this burden any longer. I reshaped them to be proportionate to her body. Now she has cute, perky ones!"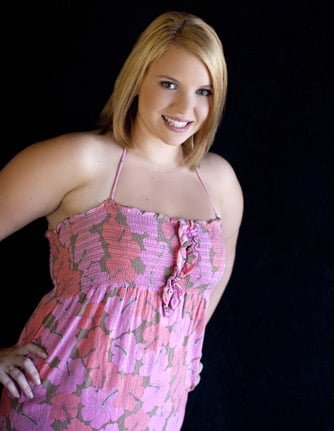 The day after surgery Allison vividly remembers seeing her new breasts.
"I laughed and cried at the same time when I saw my boobs for the first time. It was a surreal moment when I saw them and my nipples were on top instead of on the bottom pointing to my feet!"
Life has certainly changed for Allison. Just 5 months after surgery Allison sports a 34C and says:
"I can exercise normally, I can do yoga. I don't have to wear 2-3 tank tops at one time. I can wear one bra or sometimes no bra. I can wear cute little dresses. My posture is better. I am no longer in pain every day. It is so liberating. And I can actually see my feet and be proud of my pedicure!"
Above all, the best part Allison reports, is that now people talk to her face, not just her breasts.
Editor's Note: We recently ran into Allison at an event hosted at Yves Fine Lingerie, and were thrilled to catch up with her. Much has changed with Allison since this story was published; she was married and had a beautiful baby boy. She confided in us that one of her biggest fears was that the breast reduction surgery might impair her ability to breast feed when she did have children even though Dr. Clark assured her the reduction surgery, performed correctly, would not damage the functionality of the breasts. She was so excited to tell us that when her milk came in during her hospital stay – she was relieved and overjoyed. Allison said: "Once again, I knew I made the right decision to go with Dr. Clark."
Allison, we are just so thankful that you are brave enough to share your story with others so everyone will know that breast reduction surgery will reduce the size of your breasts, but will not impact the functionality of your breasts. (May, 2014)