Choosing Your Plastic Surgeon
There are about 6,500 board certified plastic surgeons practicing in the U.S. Most of them are fantastic surgeons. But, how do you choose the right surgeon for you? This info will help you answer that question.
Before you schedule a consultation…
Unless you have a personal referral, you'll probably begin your search online. To make the most of your search:
Step 1: Verify a Plastic Surgeon's Credentials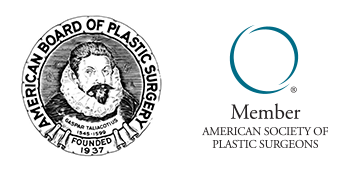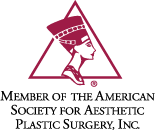 It goes without saying that you want a qualified, highly trained professional performing surgery on you. With a bit of research, most vital info can be found before you schedule a consult. Here's what to look for:
Training. A qualified surgeon will have graduated from an accredited medical college and completed a post-doctoral surgical residency, with specific training in plastic surgery. Additional fellowship training in a sub-specialty (i.e., facial plastic surgery or breast surgery) is a plus. Surgeons usually provide this information on their websites. You can also check third-party sources such as RealSelf or Vitals, although these don't always contain complete information about a surgeon's training.
Board Certification in Plastic Surgery. Make sure your plastic surgeon is certified by the American Board of Plastic Surgery (ABPS), the only plastic surgery board recognized by the American Board of Medical Specialties. The ABPS requires a surgeon to have a minimum of 3 years of plastic surgery residency training, plus pass rigorous examinations. Check a surgeon's status here.
Professional Society Memberships. Organizations such as the American Society of Plastic Surgeons (ASPS) only accept surgeons with notably high standards of training, experience and ability. Additionally, the ASPS requires members to operate in fully accredited, state-licensed facilities. Check a surgeon's ASPS membership status here. If a surgeon is a member of the American Society for Aesthetic Plastic Surgery, that's an added plus—ASAPS only accepts board certified plastic surgeons with demonstrated expertise in the sub-specialty of aesthetic (cosmetic) plastic surgery.
Hospital Privileges. Even if your surgeon operates in a private surgical facility, she should have full access to an operating room at a nearby hospital. Not only does this add a layer of safety in the very rare event a patient requires hospital services during or after surgery, but also ensures your surgeon is licensed and has proven proficiency in her specialty.
Facility Accreditation. Make sure any surgeon you consider operates in state-licensed facilities accredited by one of these bodies: American Association for the Accreditation of Ambulatory Surgical Facilities (AAAASF), the Joint Commission (JCAHO), or the Accreditation Association for Ambulatory Health Care (AAAHC). Accreditation ensures the operating room is maintained to the highest safety standards, staffed by a qualified anesthesiology and surgery team, and equipped to handle medical emergencies.
Step 2: Get an idea of the surgeon's experience, aesthetic sensibility & style
The most celebrated plastic surgeon in the world may not be the right fit for you if his aesthetic style doesn't match yours, or if she specializes in facelifts when you want a tummy tuck. Look around each potential surgeon's website, paying particular attention to:
What procedures are listed. Procedures highlighted in the menus or home page are likely to be those a surgeon has the most experience with. This doesn't mean she performs all of these procedures with equal frequency, but if you don't see a procedure listed, that's a pretty good sign that a surgeon doesn't perform it very often.
Before and after photos. Surgical techniques are based on years of training, but plastic surgery is also an art; each surgeon will have her own unique touch. What matters most at this point in the process is that for the most part, you like what you see. Get the full scoop on how to view before and after photos »

Patient Reviews. Most surgeons have patient reviews or testimonials on their websites, but you can also check sources such as RealSelf or Yelp. While reviews are opinions, they offer a great glimpse into the patient experience. A swath of glowing reviews is a good sign, but don't fret over the occasional lukewarm review.
It's time for your consultation; here's what to look for
Once you've selected the surgeons you want to visit in person, your focus shifts from general expertise and experience to the specific qualities a plastic surgeon and her team can offer you.
Step 1: Establish a Rapport
Your consultation is as much about getting a feel for how much you like and trust a surgeon as it is about learning about procedure options. As you chat, ask yourself the following questions, and go with your gut:
Does this surgeon understand my concerns and goals? The right plastic surgeon will focus on what you hope to achieve and only suggest procedures that will help you reach your goals. She will also explain clearly what each option will achieve for you.
Is the surgeon listening to me? Questions should be answered thoughtfully and you should not feel rushed through the process.
Do I feel comfortable sharing personal details with this doctor? Discussing concerns about your body parts isn't always pleasant, but it's important that you feel totally at ease sharing sensitive information with your plastic surgeon, including your medical history. Remember, whatever you share with a medical professional is privacy-protected by law.
Is this someone I want to perform my procedure? It's a big question, but something that should always be in the forefront of your mind. If you have any reservations, move on.
Step 2: Discuss the surgeon's experience with the procedures you want
Even if you really like a surgeon up to this point, confirm that she has the right experience for your needs. A reputable surgeon will happily tell you about her experience and will not be offended if you ask:
How frequently do you perform this procedure?
How many surgeries do you perform each week?
What procedures do you perform most often?
Who will be administering my anesthesia?
What complications have your patents experienced after this procedure?
Additionally, ask to see more before and after photos. Your surgeon should have an album containing images of different types of patients; pay closest attention to those who look like you in the "before" photos.
Step 3: Get a feel for the practice culture
You can tell a lot by how a cosmetic surgery practice feels.
Do the staff seem knowledgeable, professional, and happy to be there?
Are the lobby and exam rooms clean and organized?
Is the surgeon and practice up-front about procedure costs?
Do you feel like you're in the right place?
Again, trust your gut. If you feel anxious or apprehensive leaving a consultation, then it's probably best to keep looking. If you are having a hard time deciding between two plastic surgeons, go back for a second consultation with each! This is an important decision that deserves your time and deliberation.