Keith's Story: A Beach Cruiser and 100 Pounds
Three years ago, Keith was at a personal low. He was living a sedentary lifestyle, suffered from chronic back pain after a bad car accident, was on pain medication, and had health issues. As he puts it, "Tipping the scales at 285 pounds, I was not in a good place."
After his primary care doctor handed him two prescriptions, one for blood pressure and one for high cholesterol, Keith says, "I knew the medications would only mask my true problem, and that was my weight."
Keith knew his lifestyle had to change or serious health problems would ensue. "I knew I had to take that first step," he says. But with his bad back and neck issues, many kinds of exercise were not possible. So Keith thought of the one thing he could do that wouldn't aggravate his back: riding a bike.
"The only bike I had at the time was a beach cruiser," Keith says. "So one day, my wife and I got on our bikes to ride around the neighborhood. We probably only rode a mile, but I hadn't exercised in years. It was so fun that the next day I rode again. This continued until I realized I needed a better bike so that I could go farther."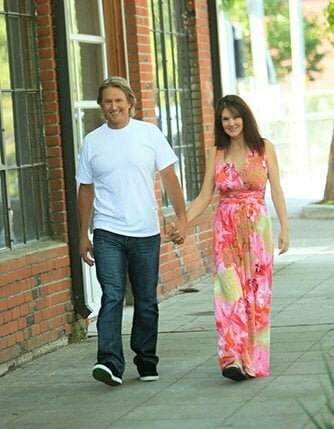 Keith had no trainer, no mentor, no group support, and no plan. He says he did it by himself with his wife's help. Two key elements he attributes to his success were eating right and getting exercise. Over the course of 9 months, Keith increased his bike rides to 30 to 40 miles a day several times a week. He lost 100 pounds, went off all medications, and now has a clean bill of health. After this amazing accomplishment, the only downside for Keith was the presence of loose skin on his 6-foot frame.
"I had lost 100 pounds. I was finally healthy, off all the medications, and felt great," he says. "But when I looked in the mirror, I thought I was still fat because of all the extra skin. I wanted the external me to match the internal me." Keith says with his wife's help and perspective, he realized he was not fat. It was loose skin, and it wasn't going to go away.
"I knew at this point I needed surgical help," Keith says. So he looked for a board-certified plastic surgeon in Sacramento and ultimately chose Dr. Christa Clark to complete his transformation.
When Dr. Clark met with Keith, she was amazed at his determination to better himself and impressed with all he'd accomplished on his own. She says, "I wanted to perform a body lift and gynecomastia correction surgery, because this man deserved to look fantastic after all that he had achieved. I feel privileged that he put his trust in me to perform the surgery, and I was excited to deliver the results he was looking for."
During the 6 hour surgery, Dr. Clark performed a lower body lift with liposuction of the posterior flanks and a male breast reduction at her Sacramento surgery center. According to Dr. Clark, the most important aspect of this type of surgery is giving yourself adequate downtime afterward to ensure all areas heal appropriately. Rest during recovery is important, as is resuming good exercise and eating habits.
"When patients get into even better shape after their surgeries, I am always blown away at their results," Dr. Clark says.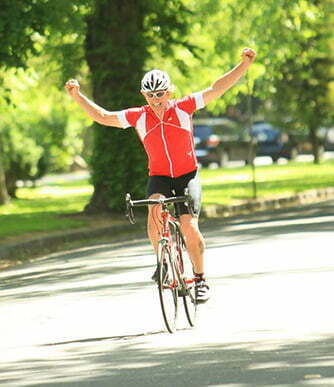 Keith says working with Dr. Clark was a breeze:
"She is so easy to work with. She was attentive to my needs and concerned about how I felt. She was great throughout the process, even the follow-up appointments. She is probably one of the nicest human beings out there."
Keith healed quickly and was back on his road bike 13 days after surgery, riding 20 miles.
"This is the best thing you can do for yourself after a major weight loss," Keith affirms.
"You have gone 50% of the way with the weight loss, and the cosmetic surgery is the other 50%. If you feel good about losing the weight, you will feel twice as good after the cosmetic surgery process. It brings you full circle in your new life."