Supporting Our Community
Dr. Christa Clark is proud that many plastic surgeons in Sacramento, CA and throughout the nation offer their time and talent as a way to give back to local and global communities. From overseas medical missions to events occurring locally, Dr. Clark strongly believes it's important to help those in need.
She is particularly interested in assisting women and children. Check out a few of the projects Dr. Clark's been involved in over the years.
S.P.R.O.W.T. Scholarship
S.P.R.O.W.T. (Supporting & Promoting Real Opportunities for Women to Thrive) is a scholarship program sponsored by Dr. Christa Clark to support and empower California women who are following a non-traditional educational path as they pursue higher education. Dr. Clark recognizes that successfully completing a college or university degree as an adult with work and family responsibilities takes special courage, perseverance, and personal sacrifice. She designed this scholarship to encourage more women to pursue their dreams and help offset some of the financial burden. All non-traditional, female students who live and plan to attend school in California are eligible for the scholarship tuition and educational expenses, including textbooks, supplies, required technology, on-campus dining, housing, and transportation costs.
---
Sponsor of Think Pink Granite Bay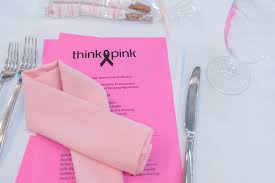 Dr. Clark and our staff count many breast cancer survivors among our patients and want to do our part to kick this disease! We're proud to sponsor the Think Pink Granite Bay Luncheon, Auction & Fashion Show at the Granite Bay Golf Club.
Think Pink is an annual fundraiser for the Sutter Roseville Medical Center Foundation. Proceeds benefit early breast cancer detection research. It's always a lovely event and that sells out—thanks to our amazing Granite Bay community!
---
Eureka Schools Foundation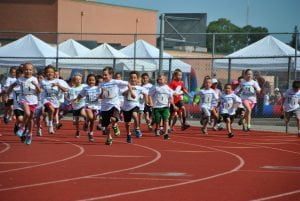 Dr. Clark is an avid supporter of the Eureka Schools Foundation, a grass-roots organization dedicated to providing enrichment programs in music, art, foreign languages, library resources and athletics to area schools. Each year, the ESF and its sponsors contribute over $100,000 to these programs, which ensure our children receive the benefits of an education beyond the "three R's."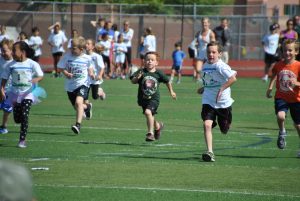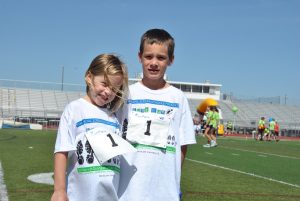 As sponsor of the 8th annual ESF "Fund Run" 5K and 10K races in 2016, Dr. Clark helped the ESF raise over $40,000 in a single day. She is also a sponsor of the ESF Gala, a dinner and auction held each November.
---
Backing Dragons at the Lakeside Little League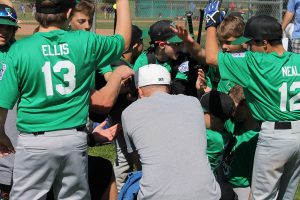 Dr. Clark was the proud sponsor of the Lakeside Little League team "The Dragons" during the 2016 Spring/Summer baseball season. A staunch proponent of physical activity, teamwork, and sportsmanship, Dr. Clark was thrilled that the boys had a ton of fun and even made it to the semi-finals in their season playoffs.
---
"Mean Green Grizzly Machine" Takes First Place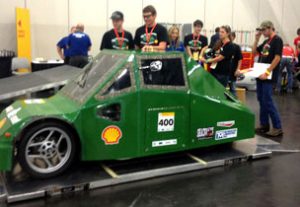 Granite Bay High School's "Green Grizzly Machine" was awarded first place in the urban concept/alternative fuel category at the Shell Eco Marathon Americas Competition in Houston, Texas on April 27, 2014. The high school team, which was sponsored in part by Dr. Christa Clark, won medals, a trophy, and $2,000. This was an incredible achievement for a rookie high school team!
The team spent several months building a fuel efficient car that got 102.3 miles per gallon. They competed against 100+ entries from the United States, Canada, and Latin America. Most of the other teams were from University engineering departments with years of experience and generous budgets.
Thanks to the sponsorships of local community businesses the team was able to raise enough money to build the car, travel to Houston and compete as a team in Houston, Texas on "game day."
Congratulations Team. Cheers to our future engineering leaders!
---
Helping Elementary Students Help Others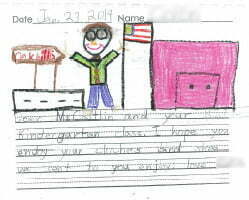 When local elementary school students staged a drive to collect books, clothing, and shoes for needy children in a small Louisiana town, their success inspired a lot of people, including Dr. Clark. Working together after learning about the poor living conditions from a relative of a Granite Bay Elementary School mom, students and parents collected more than 20 boxes of clothes, shoes, and books for the community. Having met one challenge, another one loomed: shipping all the donated goods would be costly. Dr. Clark volunteered to pay the shipping costs.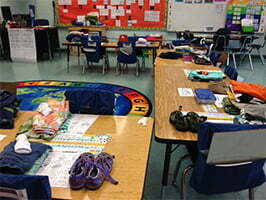 "Every child needs to feel cherished and important," Dr. Clark says. "So when I heard about the clothing and shoe drive at school I was compelled to help in any way possible. The least I could do was to cover the shipping costs to ensure all the items that were generously donated arrived safe and sound."
Dr. Clark, whose daughter attends Granite Bay, says providing an example of how people can help each other is one of the best lessons the students learned this year.
---
Walking to Fight Breast Cancer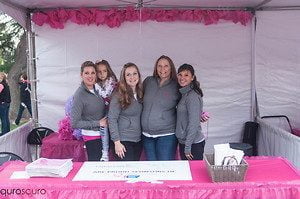 As a board certified plastic surgeon who has performed breast reconstruction for cancer survivors, Dr. Clark understands the emotional path her patients must walk. On a fall chilly morning, she and her staff literally walked to help raise awareness and money for the American Cancer Society's battle against breast cancer through the Making Strides Against Breast Cancer Walk.
---
Supporting the Sacramento Children's Home
As the mother of 2 children, Dr. Clark continually supports the Sacramento Children's home, a wonderful organization that is Sacramento's oldest active charity. Dr. Clark sponsors events benefiting the home, provides for the crisis nursery, and attends benefit events.