Welcome to Granite Bay Cosmetic Surgery!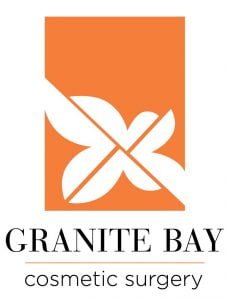 Everyone deserves to feel confident, and no one should have to go far from home to find the highest standard in aesthetic medicine. It's why we have established Granite Bay Cosmetic Surgery.
Our priority? Providing first-class service, uncompromised safety, and results you'll love.
We've designed our cutting-edge facility just the way a center for cosmetic medicine should be: outfitted with the latest technology and treatments, equipped for your safety, and yet comfortable and stylish so it won't feel so clinical.
A state-of-the-art facility means nothing, though, without the knowledge, expertise, and caring guidance of a talented team of aesthetic professionals. Founded by board certified plastic surgeon Christa Clark MD, FACS, who has helped Sacramento area patients improve their appearance for more than a decade, joined forces with some of the city's most highly sought-after plastic surgeons, licensed medical aestheticians, registered nurses, and patient care staff.
The most advanced techniques & treatments for breast, body, face & skin
Known for our attention to detail and skilled, caring approach, our surgeons perform classic procedures for the breast, face, and body using advanced, trusted techniques, including:
Breast augmentation, breast lift & breast reduction
Tummy tuck, liposuction & body contouring
Mommy makeovers
Working closely the GBCS surgeons, our aesthetic team fills out our menu of options with safe, proven non-surgical skin and body treatments. This is only the short list; take a look at our cosmetic procedures page for a more comprehensive menu of treatments we'll be offering when we open at the end of the year.
Stay in the loop with Granite Bay Cosmetic Surgery
There's a totally easy way to keep up with us, sign up for our newsletter. Sure, we'll give updates on our facility, but you'll also get useful health & beauty tips (we know a thing or two about beauty), info about events in the Sacramento area, and other clever know-how to keep you feeling sharp.