Enter to Win a $250 Gift Card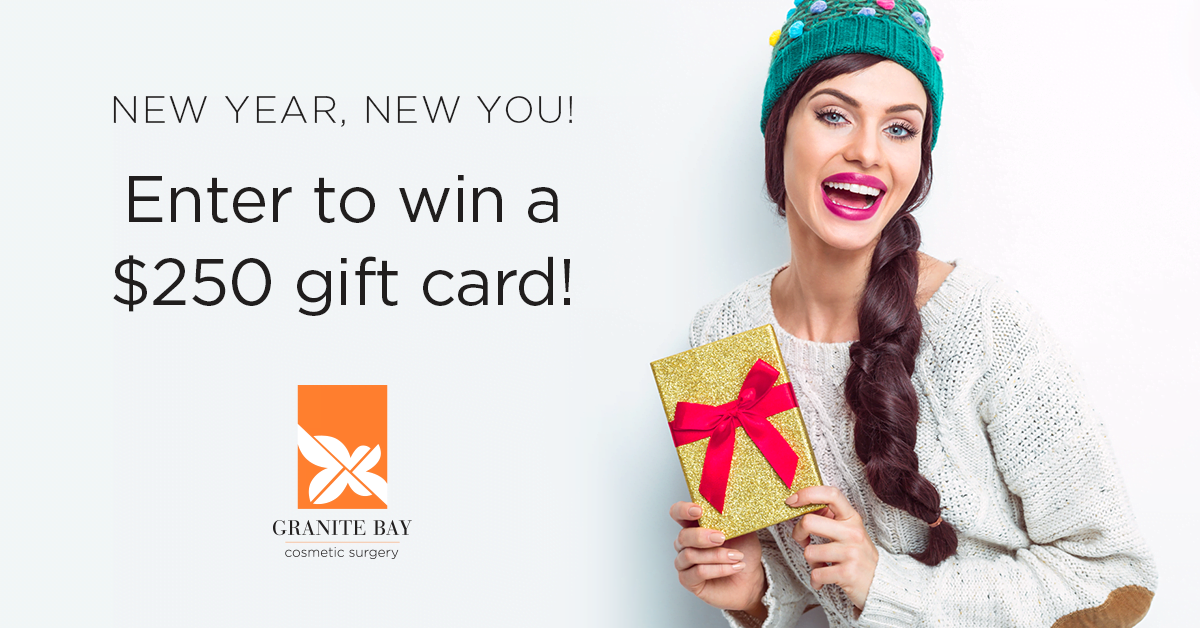 With the holidays around the corner, the launch of our brand new website, and the upcoming grand opening of our new facility, we're feeling pretty stoked—and we want to share the love!
That's why we're giving one lucky winner a $250 gift card to Granite Bay Cosmetic Surgery, to be used toward any treatment or skincare product we offer.
Enter above by Wednesday, December 28 at 11:59 PM PST for your chance to win!
*Emails will be used for the sole purpose of selecting a winner. Double your chances of winning by signing up for our Newsletter. You must be 21 years or older to enter. You can vote every day for better chances of winning. You can share on social media for additional entries! The winner must be able to travel to our practice for treatments. Good luck!