6 FAQs About CoolSculpting, Answered By a Pro!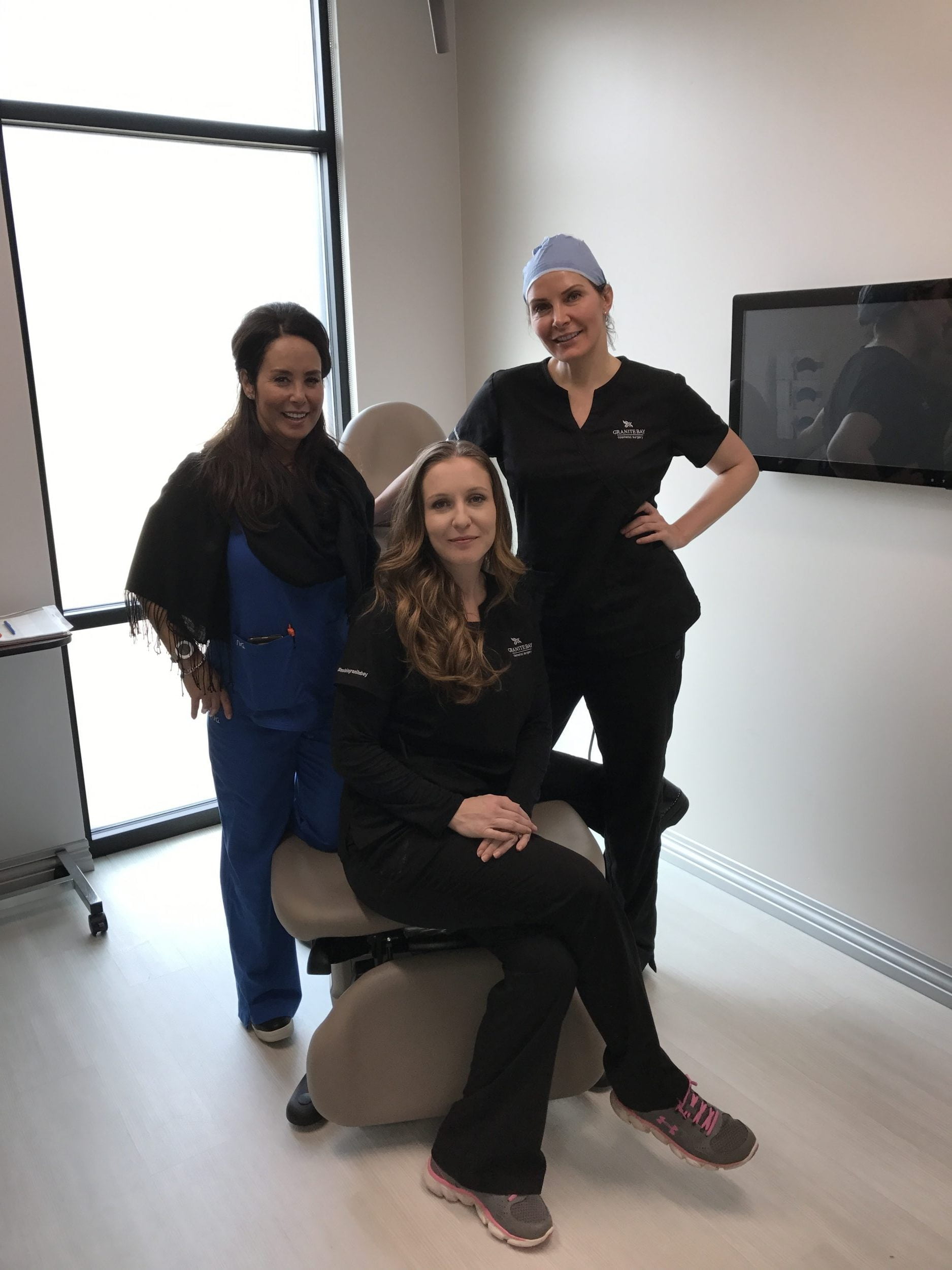 We just wrapped up our second CoolSculpting Day at Granite Bay Cosmetic. Suffice it to say, the event was a huge hit! Our expert CoolSculpting Technician Lindsay met with dozens of patients, many of whom are now on their way to losing stubborn fat without surgery or a single second of downtime.
If you missed the event but you're curious about how CoolSculpting works, you're in luck. We pinned down Lindsay between treatment sessions to get her answers to six of the most frequently asked questions about this popular treatment.
1. What makes CoolSculpting different than other options (surgical or non-surgical) for reducing fat?
I think the biggest benefit of CoolSculpting is the fact that it is non-surgical. Patients can achieve beautiful results with no downtime, surgery, or needles. It's also the only non-surgical fat reduction treatment that uses cryolipolysis, or "fat freezing" technology, to get rid of fat cells. This is important because cryolipolysis has been studied more thoroughly than most other non-invasive treatments and there is substantial scientific literature that shows CoolSculpting is safe and effective for long-term fat loss.
2. What results do most patients see? Is there anything that can be done to enhance CoolSculpting results?
Most of our patients see a 20-30% reduction in fat in the treated areas after their first treatment. We also treat our patients with Z Wave after every CoolSculpting session—we call it the Granite Bay CoolWave. The Z Wave is a high-tech radial pulse therapy treatment that increases the amount of fat cells killed, as well as helps to reduce swelling and build collagen for an overall smoother result. It makes a lot of noise, but it's painless and only adds 15 minutes to a CoolSculpting appointment.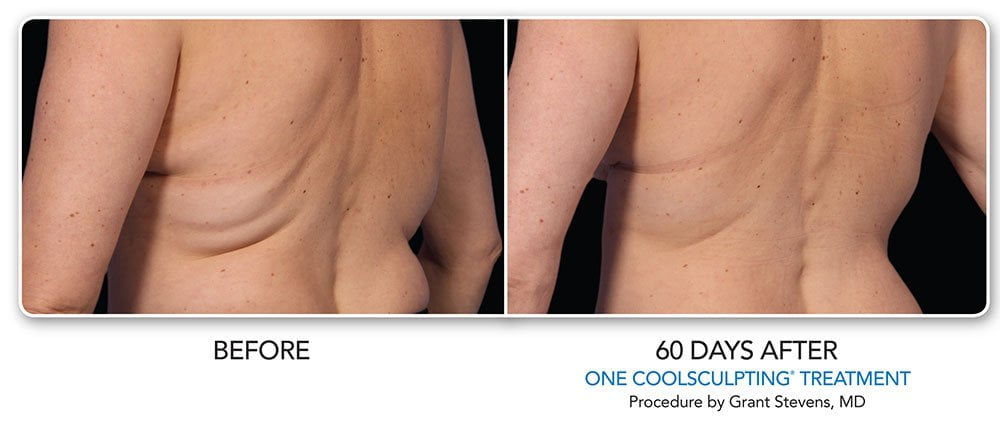 3. Do patients experience discomfort during or after treatment?
Most patients will have little-to-no discomfort during and after CoolSculpting treatment, though it's normal to experience minor swelling, numbness, and tenderness in the area for a few days. That's another reason why I love this treatment: no downtime, plus very manageable and short-lived side effects.
4. What makes Granite Bay Cosmetic Surgery a great place to get CoolSculpting in the Sacramento area?
We've got the best staff! I don't mean to brag, but everyone on our team has so much knowledge and experience in aesthetic treatments. Also, we have two CoolSculpt machines at our medical spa, so we are able to "dual sculpt" patients—we can treat two areas simultaneously. This allows us to cut treatment time in half for many patients and provide more even results. It also means that patients who want to reduce on their hips, thighs, or upper arms don't have to come back for a second appointment to treat the second side. Thirdly, we add-on the Z Wave to enhance results, as I mentioned before.
5. How much does CoolSculpting cost?
The total cost depends on what and how many areas a patient is having treated. Here at Granite Bay Cosmetic Surgery, CoolSculpting regularly starts at $750 per area. Of course, you're getting a free Z Wave treatment (which normally costs $200), so you're getting a lot for that price!
6. What do you love about sharing CoolSculpting with patients?
I love seeing their results! It's so rewarding to show a patient their before and after pictures and see their reaction when they see the difference CoolSculpting has made. It's really exciting to help patients achieve their goals with a quick solution.
Have more burning questions about freezing fat with CoolSculpting? Post a comment below, and we'll get back to you. Better yet, contact us to schedule a personal consultation with Lindsay at our Granite Bay Cosmetic Surgery medical spa. It's the best way to learn what results you might expect from CoolSculpting and the Granite Bay Cool Wave Treatment.
PS > Mark your calendars for our next CoolSculpting Day: Tuesday, April 25, 2017. Sign up for our newsletter to stay in the loop! Just fill out our contact form and check the box to receive news & specials.